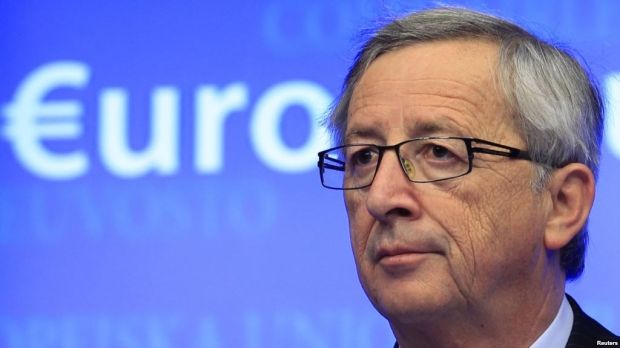 REUTERS
Junker congratulated President Poroshenko on Ukraine's democratic parliamentary elections and said he hoped that a new government will soon be formed in Kyiv, a statement from the press service reads.
President Poroshenko expressed his appreciation for Europe's praise of the conduct of the elections, and said the Ukrainian people had faced difficult democratic challenges in conducting free and transparent elections, given the situation in the country.
Poroshenko also expressed his hope for the further development of Ukraine-EU relations, in particular, the effective implementation of the Association Agreement between Ukraine and the EU.
In addition, the parties discussed the situation in the Donbas conflict zone. Poroshenko said that non-compliance with the bilateral ceasefire by the insurgents and their plans to hold illegitimate elections on November 2 would destroy the Minsk agreements, which aimed to achieve peace.
Poroshenko and Juncker also addressed the issue of the EU's macro-financial assistance to Ukraine. In particular, Poroshenko noted that two tranches totalling EUR 760 million are expected to be allocated to Ukraine by the end of the year. He said he aware of the need to form an effective government to ensure the transparent use of those funds.
In addition, the parties discussed the progress of the trilateral gas consultations being held in Brussels on October 30, emphasizing the need to introduce financial mechanisms to ensure uninterrupted supplies of Russian gas to Ukraine, which would further guarantee European energy security.  
Poroshenko invited to Juncker to carry out his first official visit as EC president to Ukraine, according to the statement from his press service.