Aerial views show ruined Donetsk airport
Aerial photos of the war-shattered airport in Donetsk have been posted on a social network, showing the extent of the damage to the billion-dollar facility, the renovation of which was only completed in 2012.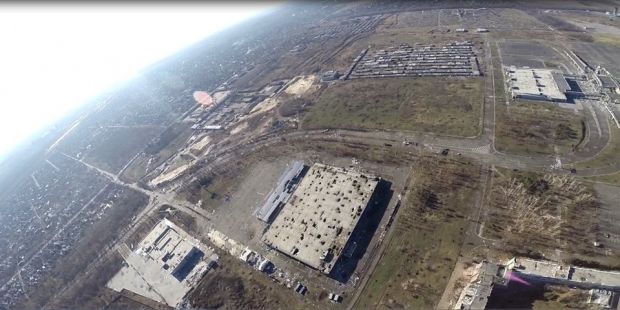 The full set of photos can be viewed at https://www.facebook.com/brtcomua
The photos were posted by Yuriy Kasianov on Facebook. They can be viewed at https://www.facebook.com/brtcomua. Kasianov is a civilian activist aiding the Ukrainian war effort in the east of the country.
"Dead Land - Russian world. Pock-marked war ground. Airframes and skeletons of cars. Leaky roofs, destroyed buildings. The terminal turned into a sieve and held by the Ukrainian cyborgs," Kasianov wrote on his page, commenting on the photos.
The Ukrainian defenders of the airport have gained the name of "Cyborgs" from their insurgent and Russian attackers due to their fighting prowess in holding the airfield since late May, in the face of almost daily heavy attacks by militants. 
If you see a spelling error on our site, select it and press Ctrl+Enter