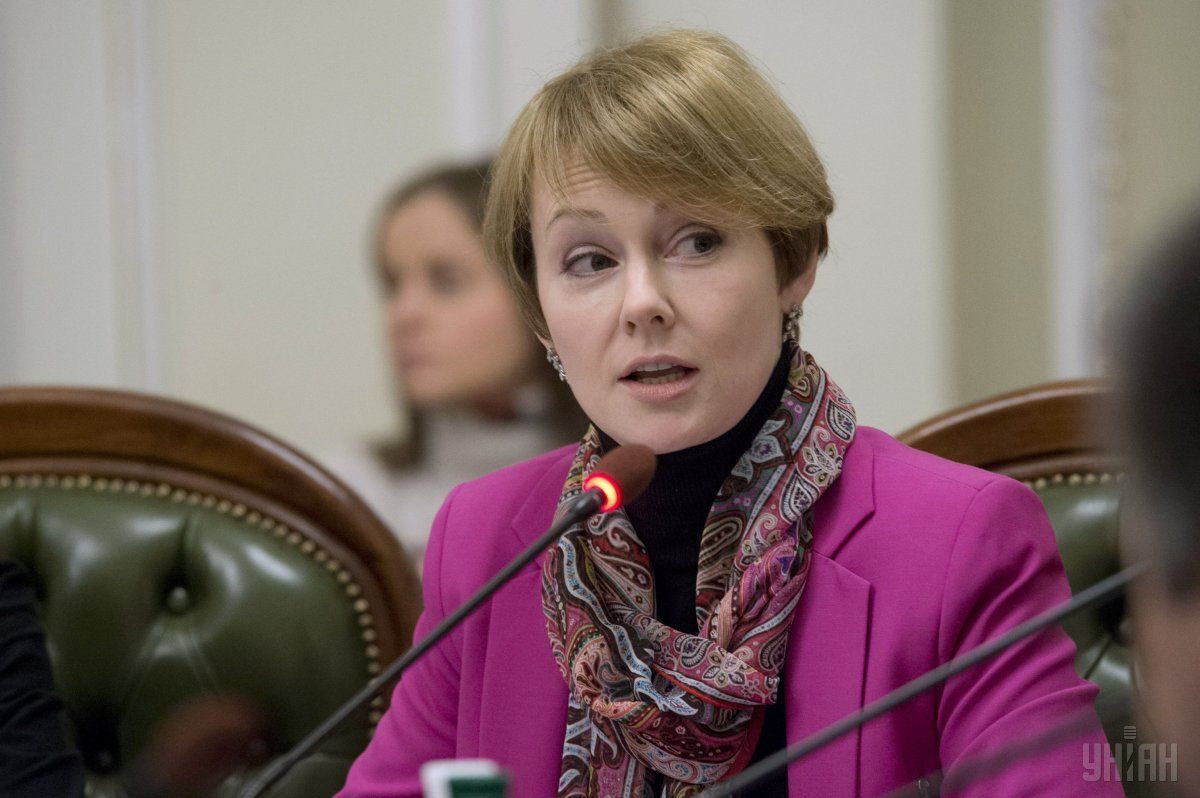 Photo from UNIAN
Deputy Head of the Ministry of Foreign Affairs of Ukraine Olena Zerkal says that the Foreign Ministry will bring to the attention of the Hungarian side that they exceed their powers in Ukraine.
Speaking at a TV show on Channel 5, commenting on the Hungarian community's statement promoting the introduction of an OSCE mission in Zakarpattia, as well as the recent statements by the Hungarian ambassador, Zerkal noted that Hungary "has gone too far with their campaigning game" in other counties as well, according to eurointegration.com.ua.
"One Hungarian minister said that Vienna was very dirty and no one did the cleaning, and all this was due to the fact that Vienna pursues a "wrong" migration policy. The Austrians responded well, saying that [Hungarians] should not conduct their election campaign in Austria," said the deputy foreign minister.
Read alsoHungary's language row with Ukraine about "sucking up to Russia" – mediaZerkal believes that Ukraine has now taken a rather tough position. "It has remained consistent both in regard to the education law and the rest of the issues," she said.
"They make statements about everyone, including Austrians and Romanians ... So what, do we have to expel the ambassador now?" she said, denying the assumption that Ukraine's position might not be as tough as needed.
As reported earlier, Hungary's Ambassador to Ukraine Erno Keskeny said that Budapest saw nothing bad in the autonomy for Zakarpattia-based Hungarian minority but, considering the war in the East of Ukraine, the issue is not on the agenda at the moment.
Read alsoRussia's covert campaign underway to inflame East Europe - mediaThe ambassador also considers a normal practice issuing Hungarian passports to ethnic Hungarians who are citizens of Ukraine residing in Zakarpattia.
The Ministry of Foreign Affairs of Ukraine pointed out to Ambassador Keskeny that there could be no autonomy in Zakarpattia by definition.