Militants 'checking combat readiness of new assault team'
The aim of the operation that destroyed Ukrainian checkpoint 32 earlier this week was to check the combat readiness of a new assault team consisting of anti-government militants and Russian mercenaries, the head of the Information Resistance military and political research center Dmytro Tymchuk wrote on his Facebook page on Friday.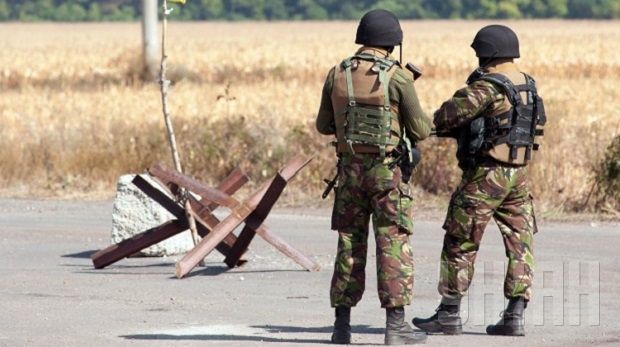 Anti-government insurgents have tested a new combat team against Ukrainian forces, according to military blogger Dmytro Tymchuk / Photo by UNIAN
"The Luhansk People's Republic has finished building its new assault team, consisting of Russian troops and terrorists on the basis of the Prizrak (Ghost) mechanized brigade, with Aleksei Mozgovoi in charge," Tymchuk wrote.
"The battalion comprises about 1,200 troops (local militants and Russian mercenaries), 20 tanks, 40 ACVs, and 40 conventional and rocket launcher artillery units. The team has also received large supplies of Russian rocket propelled grenades, AT missile systems, mobile anti-missile systems, man-portable recoilless guns (SPGs), and mortars."
The operation against the Ukrainian checkpoint near the village of Smile in Luhansk region was carried out by the team together with Russian Cossack mercenaries, Tymchuk said.
The leaders of the Luhansk People's Republic did not authorize the operation, and received only basic information about it, he said. Only when the operation was winding down was the assault team reinforced with several LPR military units, Tymchuk wrote.
If you see a spelling error on our site, select it and press Ctrl+Enter