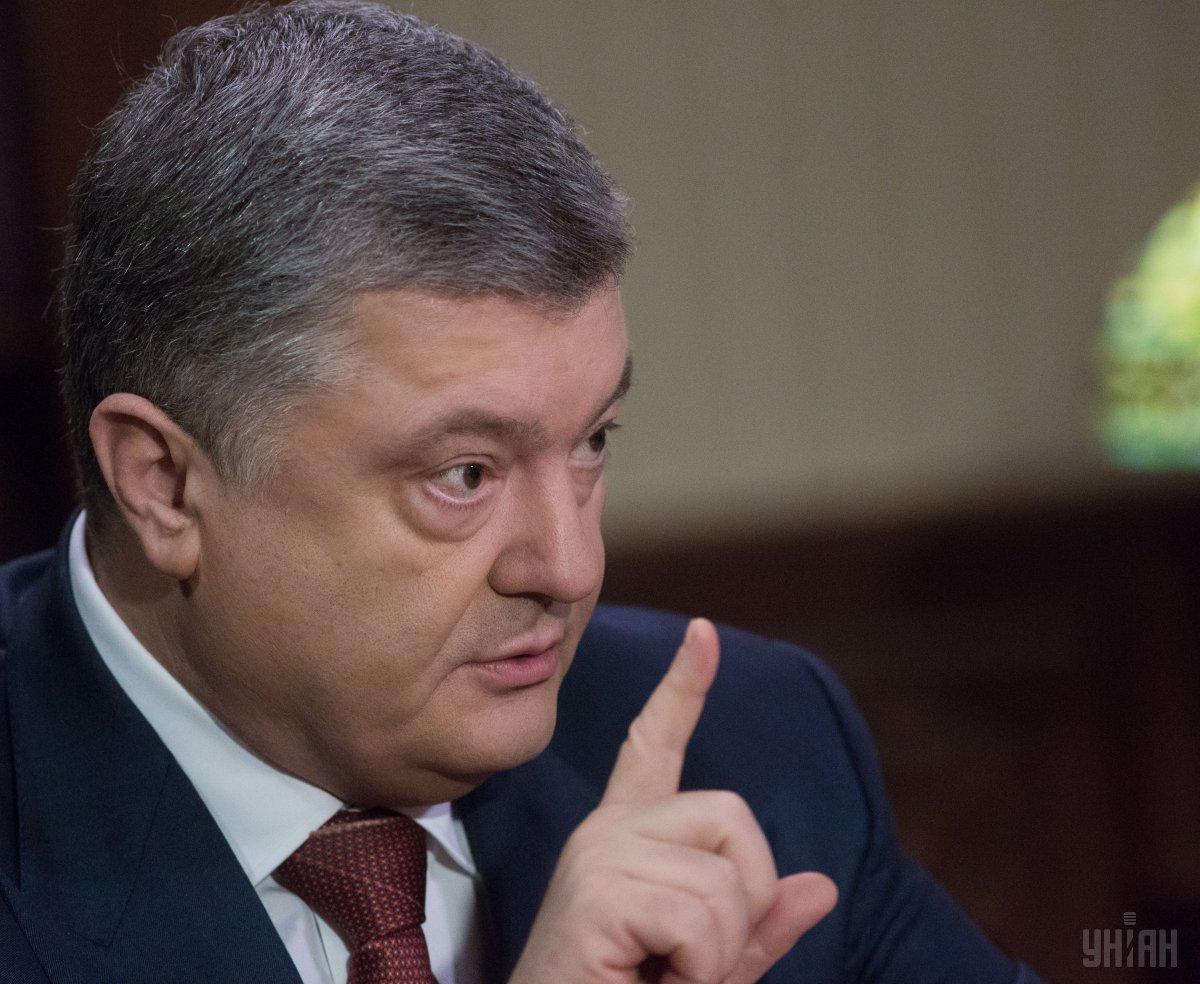 Photo from UNIAN
Ukrainian President Petro Poroshenko says he has received a lot of appeals in recent months calling for the proclamation of 2018 as the year of the Ukrainian language.
"I'll say straight away: I will not do this. Why? It is absolutely obvious that the year is not enough. And what will we do in 2019? Forget about the Ukrainian language? One year is not enough to make up for everything Ukrainian language lost due to colonial policy," he said during the ceremony of awarding the Taras Shevchenko National Prize, the presidential press service reports.
Read alsoUkraine's Rada to consider raising to 50% share of Ukrainian-language content in print media
The president thanked the authors of petitions for active civic stance and said that in the near future he intends to sign a decree on the development of a ten-year program of rooting and strengthening the state status of the native Ukrainian language. "I urge you all to cooperate, to persevere in this direction. The decade of Ukrainian language in Ukraine is ahead. During these decades, positive irreversible changes have to take place. And the key word is irreversible," he said.
Poroshenko emphasizes that the Ukrainian authorities are confidently holding a course to strengthen the role of Shevchenko's language in all spheres of public life. At the same time, he is an active participant in the process of building the Ukrainian political nation and seeks to ensure that Ukrainian legislative initiatives leave a wide scope for implementing the rights of those citizens of Ukraine whose native language or language of communication is Crimean Tatar, Russian or other. "It is equally obvious that the authorities will never interfere in the private sphere and in no way will regulate the language of interpersonal communications," Poroshenko emphasized.