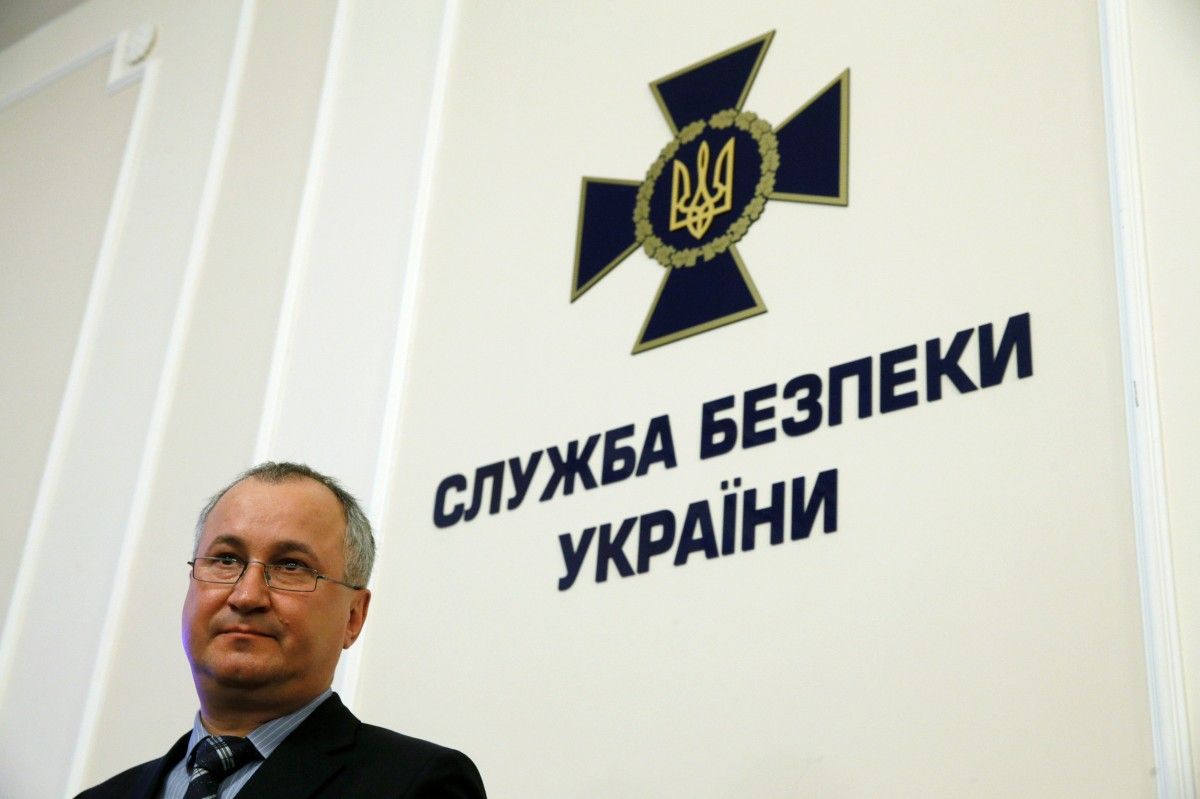 REUTERS
Ukrainian President Petro Poroshenko had a meeting with Head of the SBU Security Service of Ukraine Vasyl Hrytsak regarding the prevention of terrorist attacks in Ukraine, during which the latter said that the level of terrorist threat to Ukrainians had been the highest since independence.
"I want to tell that the level of terrorist threat to Ukrainians has been the highest since the independence of our state," Hrytsak said, the president's press service reports.
In particular, he informed that the SBU had prevented large-scale terrorist attacks planned to be made in the near future in the city of Kyiv and other cities of Ukraine.
Read alsoRuban arrested until May 6
"Yesterday, on March 8, 2018, while trying to enter Ukraine from the uncontrolled part of the country, Ukrainian citizen Volodymyr Ruban was detained with a large, I would say, with a very large amount of weaponry. These are weapons, explosive materials, machine guns and other military means of destruction," he said.
According to him, criminal activity of Ruban's group has been documented by the SBU for a long time, which made it possible to establish a lot of details on the preparation of this crime.
The president thanked the security officials involved in the operation. "The operation has lasted for a long time. The head of the SBU informed me personally about that. I would like to note that Russian media and politicians immediately started to protect him, which confirms our actions were correct," Poroshenko said.
Read alsoChief mediator for swaps Ruban detained in Donbas – media
The president instructed Hrytsak to take the investigation under his personal control, "inform the society as soon as possible and ensure peace for Ukrainians".
Poroshenko added that the goal was to destabilize the society with massive terrorist attacks.
"I want to emphasize that it's not about the transporter. You will get irrefutable evidence of preparation of massive terrorist attack in Ukraine," he said.