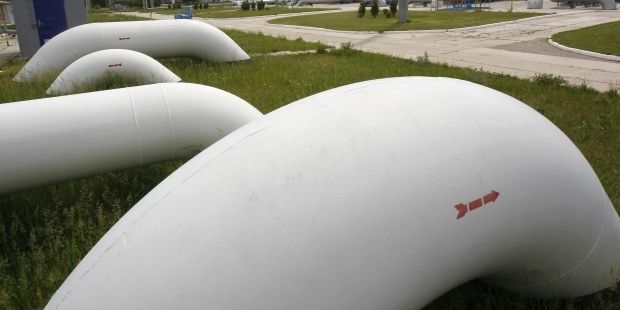 REUTERS
The prime minister issued the instruction during an anti-crisis energy team meeting on Friday,.
The pipeline is expected to increase Poland's capacity to supply Ukraine with gas to 80 million cubic meters per day. The pipeline is scheduled for commissioning in 2016.
"Preparations for the project are under way. Urgent negotiations have to be conducted with the European Bank for Reconstruction and Development regarding the project financing," Yatseniuk said.
"It is necessary to build an additional interconnector pipeline between Poland and Ukraine. I support the proposal.
"In effect, this will means that we will be able to get all of our imports of natural gas from the EU countries".
Yatseniuk said he thought the project could be completed by 2016.