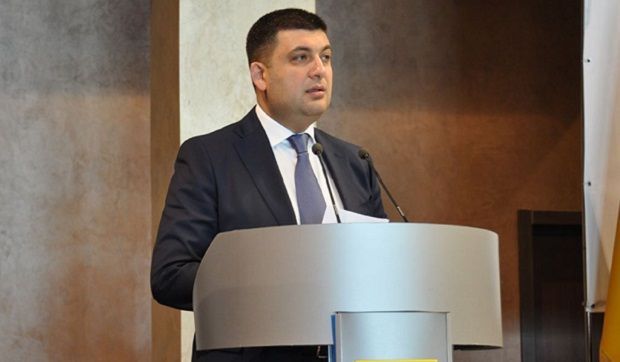 Photo from the press service of Volodymyr Hrosiman
Former Interior Minister Yuriy Lutsenko will likely lead the bloc's faction in the new parliament, the sources said.
The position of deputy faction leader could go to Vitaliy Kovalchuk, Ihor Kononenko, Mykola Tomenko, Andriy Pavelko, or Taras Kutovoy. In addition, the former Ukrainska Pravda journalist turned politican Mustafa Nayem might be in line for the job of deputy faction leader, the sources say.
However, a representative of the bloc was evasive when asked whether Hroisman was the bloc's pick for the post of speaker.
Head of the party headquarters Vitaliy Kovalchuk said at a press conference in Kyiv on Friday that there had been proposals about nominations for the post of speaker, but that it was too early to discuss the issue.
"Of course, in order not to create excessive intrigue, may indicate that we will have suggestions as to who we see as speaker. But today the question is not relevant," Kovalchuk told journalists.
Kovalchuk said that the issue of the content of the coalition agreement was currently on the top of the agenda for the bloc.