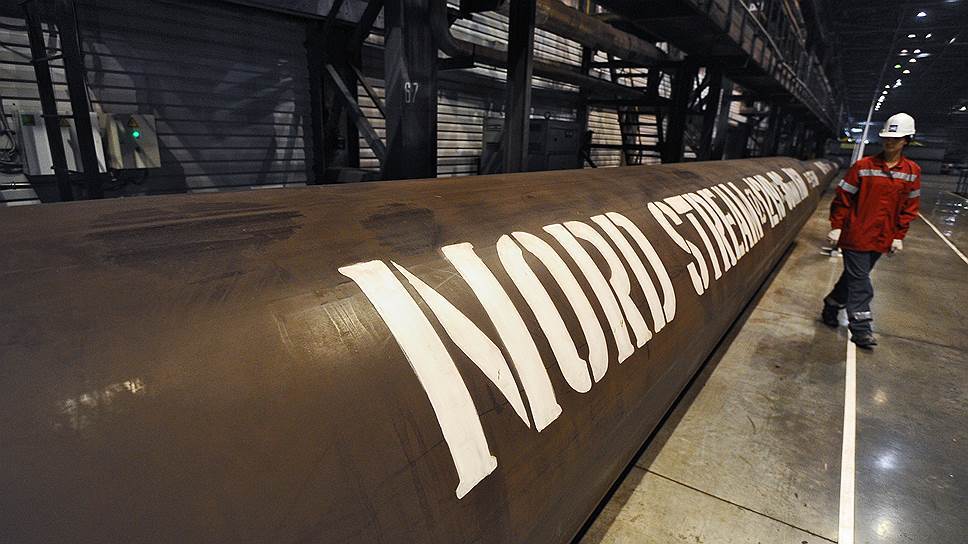 REUTERS
The speakers of the parliaments of Poland, Lithuania and Latvia have signed a letter in Vilnius to warn of the threats the Nord Stream 2 gas pipeline poses to the EU countries; the document was earlier signed by Ukraine and Moldova.
The letter sent to the EU heads of parliament says that Nord Stream 2 is aimed at increasing energy dependence of the EU states on Russia. "Thanks to the fact that the document has been signed by a group of countries, rather than by separate states, this voice sounds louder," Chairman of the Polish Sejm Marek Kuchciński told reporters, Radio Poland's Ukrainian-language service said.
Read alsoNord Stream 2 to make Russo-Ukrainian war more likely: Polish PM
"One principle is common concern for the security of all the countries of the European Union, as well as of the countries in its eastern part. We want to cooperate with everyone, but we also want the safety of our citizens in the Baltic countries and Poland to be respected. We all together support Ukraine, which has been struggling for its independence these days," he said.
The letter also says that energy security is a key component of a united and prosperous Europe. It insists that Nord Stream2 is in fact a political instrument of Russia despite the fact that it has been presented as a commercial project.
Poland, Lithuania, Ukraine, Latvia and Moldova called on the European countries to ensure that the operation of the Nord Stream 2 gas pipeline be in accordance with EU rules.
Earlier, Polish Prime Minister Mateusz Morawiecki said that Nord Stream 2 could threaten the security of the Baltic region.
According to its rationale, the Nord Stream 2 pipeline is designed to ship natural gas into the European Union to enhance security of supply, support climate goals and strengthen the internal energy market.
Nord Stream is an offshore natural gas pipeline from Vyborg in Russia to Greifswald in Germany. It is owned and operated by Nord Stream AG. The project includes two parallel lines. The first line (Nord Stream 1) was laid by May 2011 and was inaugurated on November 8, 2011.
CEO of Naftogaz of Ukraine Andriy Kobolyev earlier said that Nord Stream 2 would never help diversify gas supplies to the EU, as it does not provide access to new sources of natural gas.
What is more, the project may deprive Ukraine of revenue from gas transit shipments.