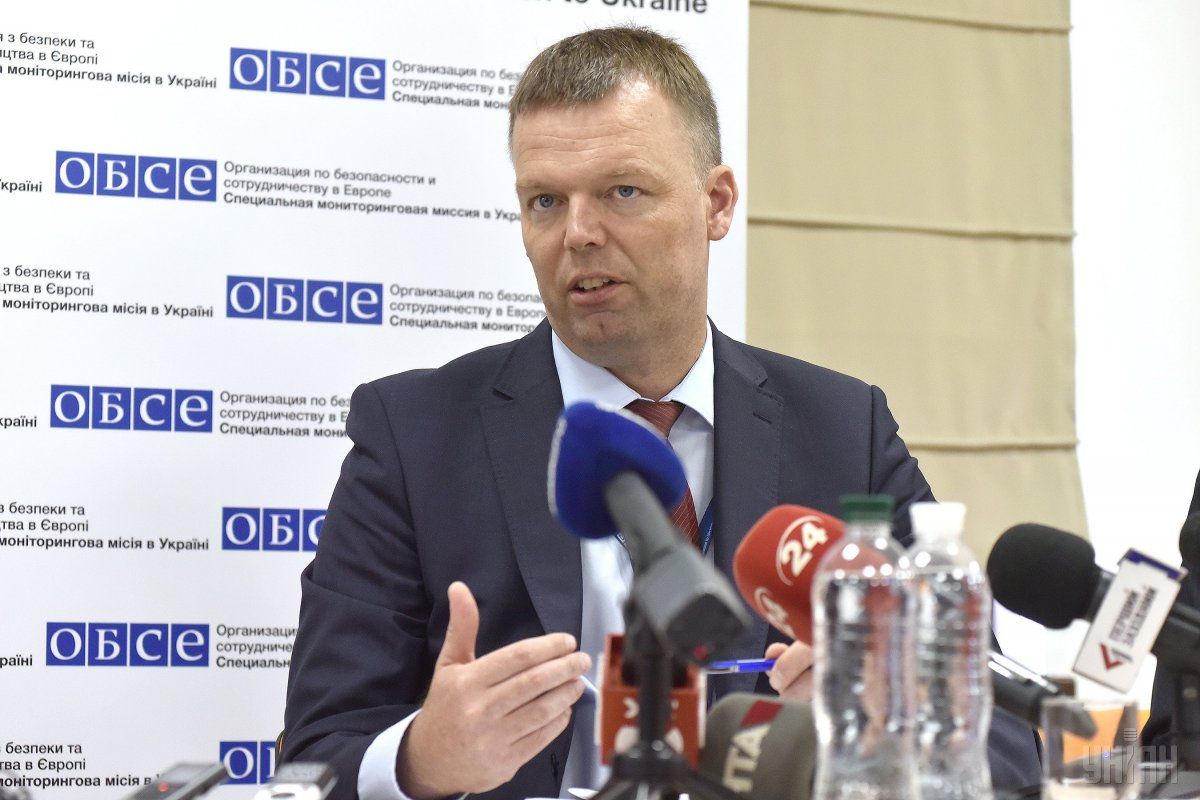 Photo from UNIAN
OSCE observers have intensified their monitoring of the situation in Uzhgorod, at the same time characterizing it as generally calm, according to Deputy Principal Chief of the OSCE Special Monitoring Mission to Ukraine, Alexander Hug.
Speaking on Novoe Vremya Radio, Hug stated the "fact" that over the past two weeks, the mission had been updating information on a number of incidents recorded at the premises of the Zakarpattia Hungarians Union. In general, according to the latest observations, the situation in the area remains calm, according to Hug.
He noted that OSCE observers had intensified their monitoring efforts in Uzhgorod after the February arson attacks at the office of the Society of Hungarian Culture, deploying patrols from another regional center, Ivano-Frankivsk.
Read alsoZakarpattia authorities unaware OSCE opens local permanent monitoring missionAt the same time, the organization did not open a separate office. The OSCE posted its mission reports as of February 28, March 1, 5 and 7.
Hug noted that the OSCE SMM had been operating in Ukraine since March 2014 in 10 cities. Its observation posts monitoring the situation in western Ukraine are located in Lviv, Chernivtsi, and Ivano-Frankivsk.
According to earlier reports, on March 10, Hungarian Foreign Minister Peter Szijjarto said that the OSCE had informed him about the opening of an observation mission in Zakarpattia. In particular, it was reported that the 12-strong OSCE mission would allegedly be based in Uzhgorod.
As UNIAN reported, on the night of February 27 in Uzhgorod, an arson attempt was carried out at the office of the Hungarian Culture House in Uzhgorod. No one was hurt in a fire.
Local Governor Gennady Moskal stated that the Russian intelligence services are behind the attack.
Ukraine's Ambassador to Hungary was summoned to the Hungarian Foreign Ministry in connection with the second arson attack against the Union of Hungarians.
Foreign Minister Pavlo Klimkin condemned the attempted arson and called it a provocation. Later, Polish security forces apprehended two suspects who are believed to have committed the attack in Ukraine.