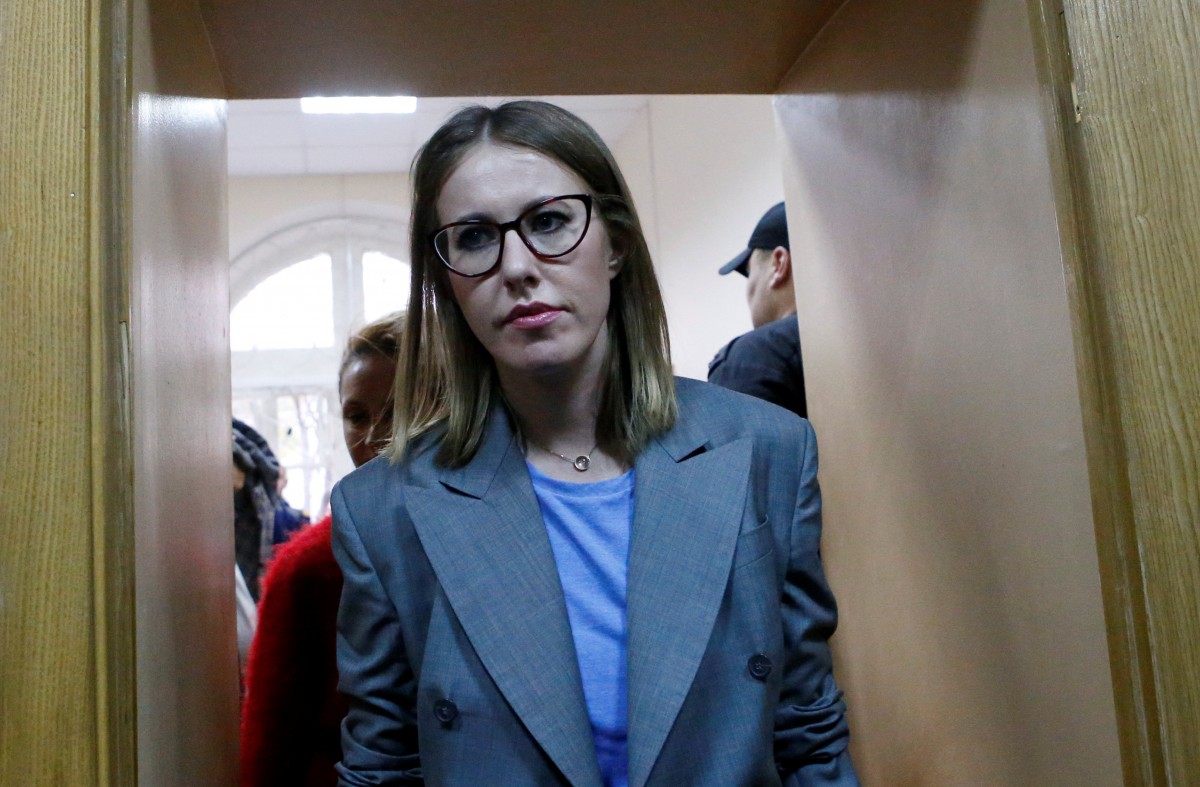 REUTERS
Russian socialite Ksenia Sobchak, a long-time TV host now running for president, says Crimea is the so-called "Pandora's box," a big problem for Russia, which could be solved by next generations.
"My children will have to solve the Crimean issue, due to which today we have sanctions and all the troubles and a huge number of problems with the entire world. This is a big, big problem," Sobchak said during a televised debate at one of Russia's propaganda TV channels.
Read also"Schizophrenia": Klimkin slams Sobchak's request to visit Crimea
"I think Russia has violated all international agreements," she added.
Sobchak also said she wanted to enter Russian-occupied Crimea in keeping with Ukrainian laws and was not going to organize any events related to her presidential campaign. The goal of her visit was a humanitarian event. Yet, the Ukrainian authorities said they had not received Sobchak's request for entering Crimea. Meanwhile, Sobchak was included in the informal stoplist of the Ukrainian Myrotvorets website for an unlawful visit to Crimea in 2014 after Russia had annexed Crimea. Sobchak claims she went to Crimea in 2014 with Russian journalist Anton Krasovsky to prepare a report for the Russian Snob publication.
The Russian presidential election is scheduled for March 18, 2018.