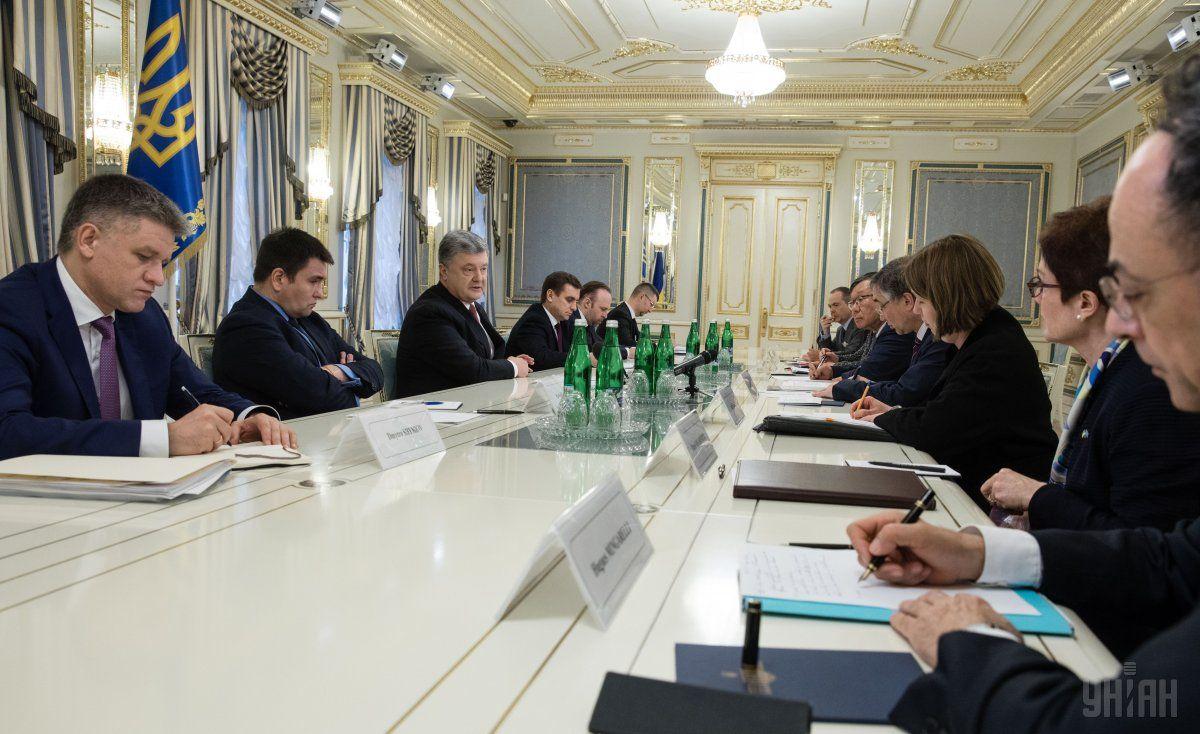 Photo from UNIAN
Ukrainian President Petro Poroshenko has called on the Ambassadors of the G7 countries to condemn and not to recognize Russian elections in Russian-occupied Crimea.
"I would like to discuss Russian elections of March 18. This would be critically important for us to have your firm statement condemning and not recognizing Russian elections in Crimea," Poroshenko said at a meeting with the Ambassadors of the G7 countries: the United States, Japan, Germany, the United Kingdom, France, Italy, Canada, the presidential press service reports.
Read alsoCrimean Tatars not to vote at Russian presidential election in Crimea - Chubarov
"We really appreciate your strong previous position," Poroshenko added.
The Ukrainian president addressed Head of the EU Delegation to Ukraine Hugues Mingarelli who was also present at the meeting and thanked him and the Vice President of the European Commission for the EU's strong position declared on March 12.
"It would also be important that you don't allow your citizens to go to Crimea to monitor the elections there," the president said, adding that it concerns representatives of France, Austria and Finland.
"That would be very harmful for the one-voice policy on Crimean elections," Poroshenko added.