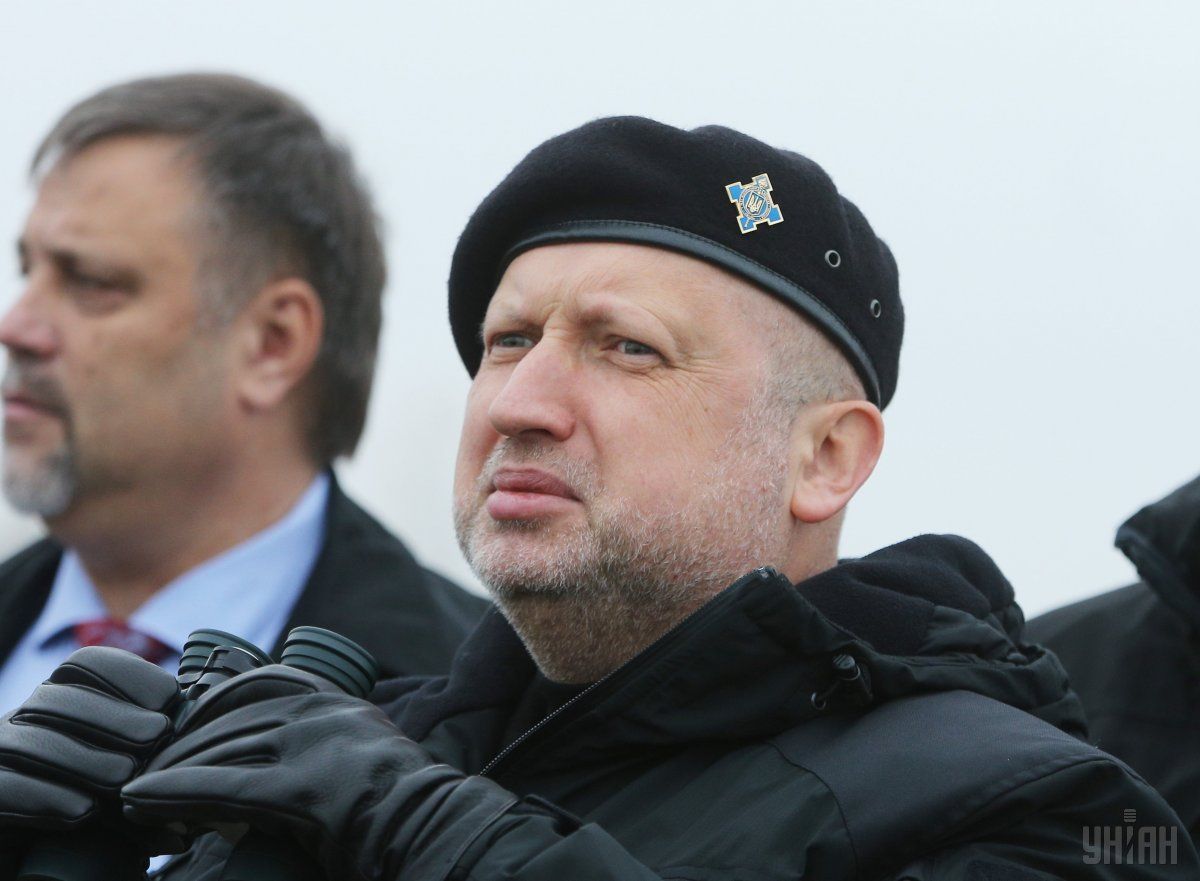 Photo from UNIAN
Secretary of the National Security and Defense Council (NSDC) of Ukraine, Oleksandr Turchynov, who served as acting president of Ukraine from February 23 to June 7, 2014, reveals Ukraine's intelligence repeatedly reported in March 2014 on Russian troops' readiness to launch a full-scale offensive against Ukraine.
In a documentary titled "Ukraine: 100 Days Above an Abyss " that was shown on Ukrainian 1+1 TV channel on March 13, Turchynov said enemy tanks and helicopters were approaching the border and were turning back, and the Russian army was standing along the entire border in the north and east.
Read alsoTop U.S. intel official on Donbas war: Major offensive by either side unlikely in 2018
"During March, our intelligence reported several times – three times or maybe even more – that Russian troops would enter the territory of Ukraine at 04:00 Kyiv time and a large-scale offensive would begin. For the first time, we spent the night at the command post, in full combat readiness. The tanks approached almost to the border and turned back. The second time within a week – it is exactly there will be an offensive at 04:00," Turchynov said.
Putin's plans for a full-scale invasion failed because of Ukrainian military volunteers who helped the Ukrainian army to recover.
"Putin miscalculated. He thought he had destroyed the Ukrainian army, special services, the economy. But he did not think that a volunteer movement would be created in Ukraine. When lawyers, teachers, students from the Maidan will go to the front. The creation of a voluntary movement at that time was a key moment that frustrated Putin's plans. It was the volunteers who kept Putin and saved the situation, since they gave the army the time to recover, to buy bullet-proof vests, helmets, weapons," the NSDC secretary said.
Ukrainian Interior Minister Arsen Avakov spoke about the flights of Russian attack helicopters toward Ukraine.
"Every night we were told that a group of helicopters took off, either from Belarus or Russia, and was flying here. And it happened several times when strike groups of helicopters flew along the border, turned around and flew back," he said.
Verkhovna Rada Speaker Andriy Parubiy recalled the Russian army's massing along the border with Ukraine.
"The Russian army was standing along the entire border at that time, namely along the border with Donetsk, Luhansk, Kharkiv, Sumy and Chernihiv regions. We must realize that the distance from Chernihiv to Kyiv is small," Parubiy said.