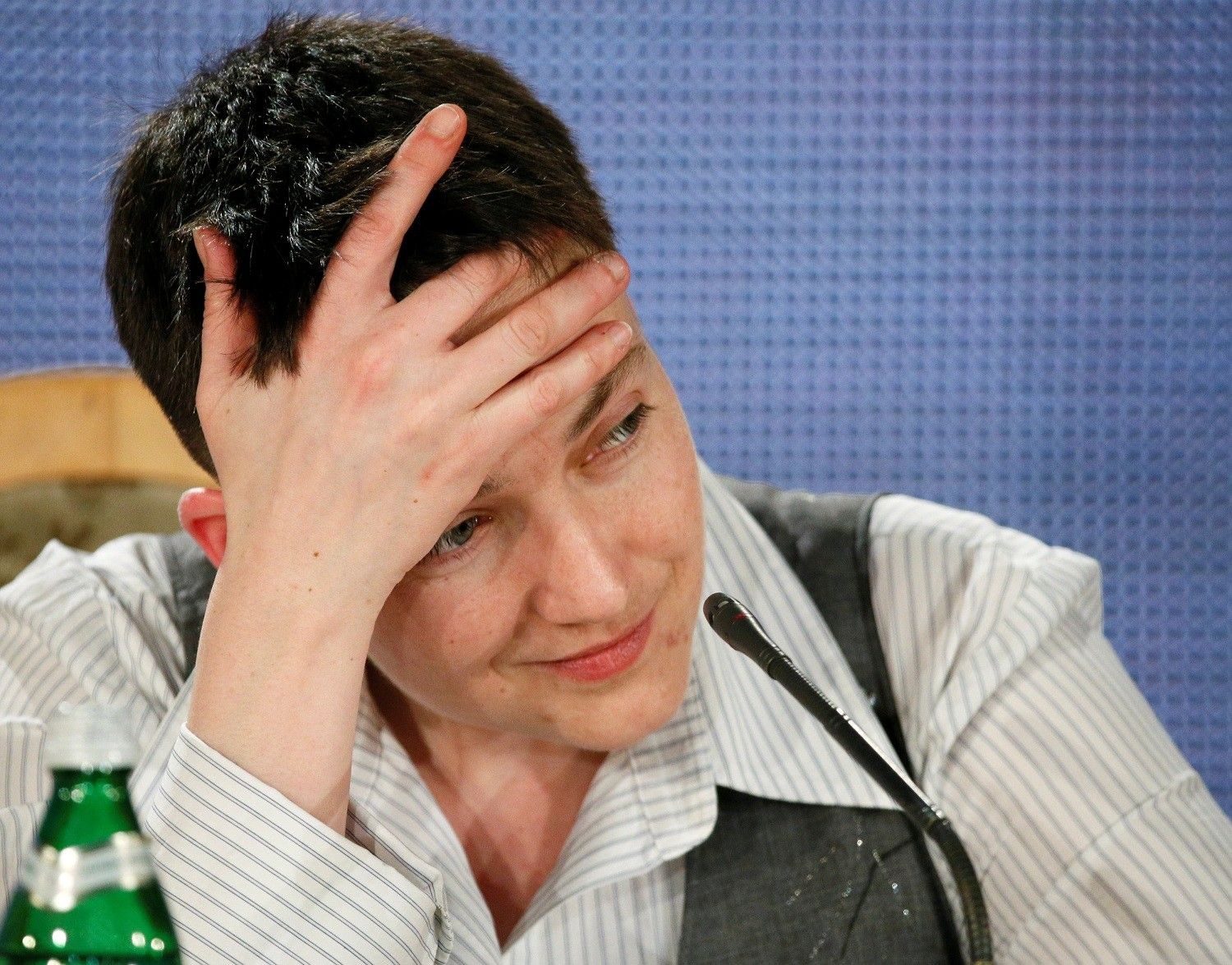 REUTERS
Prosecutor General of Ukraine Yuriy Lutsenko on Wednesday said he would submit to the Verkhovna Rada a motion to file criminal charges against, detain and arrest MP Nadiia Savchenko in case she fails to report for a questioning by the Security Service of Ukraine scheduled for Thursday, March 15.
"If from 11:00 to 12:00 tomorrow, Nadiia Savchenko does not report for questioning to the investigator with explanations that might probably provide a different perspective of events, I will be forced to take such a step. I realize that she is now out of Ukraine. Nevertheless, modern transportation means allow her to arrive tomorrow for a questioning in a case that is very important for the whole country," he said.
Read alsoSBU summons MP Nadiia Savchenko in terrorism case
"Once again, I repeat: if tomorrow she doesn't report to the investigator, I will have to submit a motion that will clear things up... the motion to file criminal charges, detain and arrest her," said the prosecutor general.
According to Lutsenko, until the Verkhovna Rada decides to lift parliamentary immunity off the people's deputy, law-enforcers' hands are "really tied".
"We have informed the MP in a manner that is in line with the law, with all due respect to MP Savchenko's foreign mission, although she is not a member of an official delegation to the European Parliament. At the same time, the state interest says there is an urgent request for her to report for a questioning," Lutsenko said.
According to him, on Wednesday, Savchenko did not report to the SBU for interrogation as neither did she attend the meeting at the European Parliament she had visited a day before. Unconfirmed reports claim she is now "in Spain".
Read alsoRuban arrested until May 6
Lutsenko added that hundreds of hours-long recordings are at the investigation's disposal in the Volodymyr Ruban terrorism case.
As UNIAN reported earlier, on March 12, Prosecutor General Yuriy Lutsenko said Savchenko had been summoned by the Security Service of Ukraine on March 13 to be questioned in the case of a Ukrainian Donbas hostage negotiator Volodymyr Ruban.
On the same day, Savchenko's sister Vera wrote on Facebook that Nadiia had not received a summons while having allegedly announced her trip to Strasbourg in advance.
Later, MP Savchenko posted on Facebook a copy of her letter to SBU chief Vasyl Hrytsak where she vows to come for questioning if she is summoned in person.