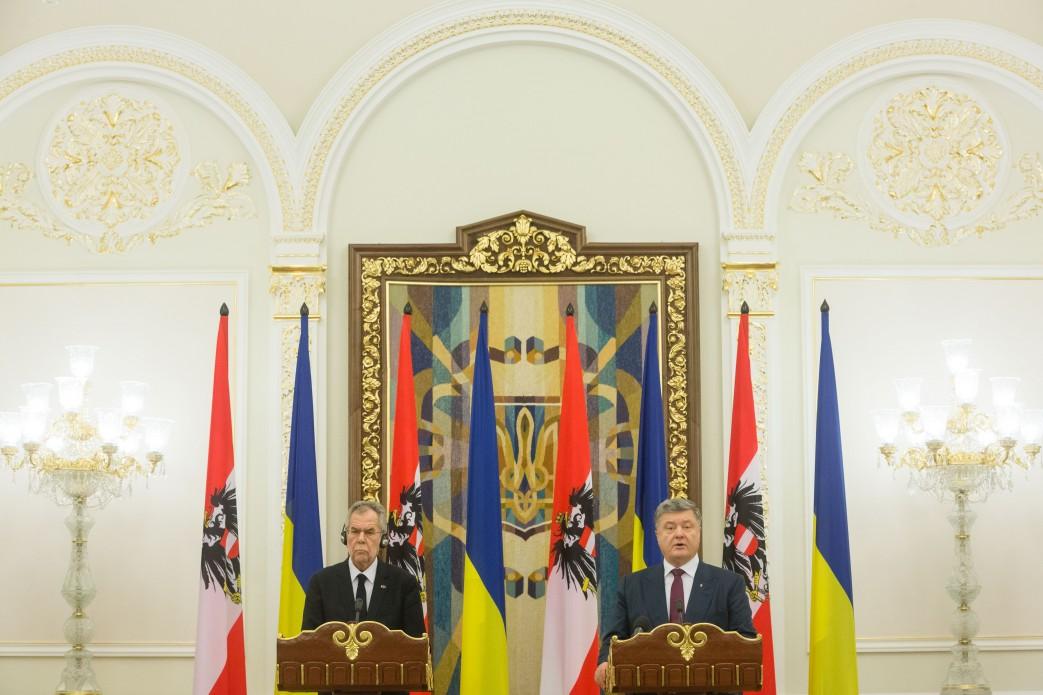 president.gov.ua
"From the point of view of Austria, it is clear that the annexation of Crimea is unlawful. And this is also the position of the European Union. Therefore, legitimate elections to the Russian Parliament and the elections of Russian President cannot take place in Crimea," Federal President of the Republic of Austria Alexander Van der Bellen said at a joint press briefing with Ukrainian President Petro Poroshenko in Kyiv Wednesday.
"And this is not only my point of view. This is a unanimous point of view of the entire Austrian Government," he noted, according to the Ukrainian presidential administration's press service.
In turn, President Poroshenko thanked both the Austrian President and Austrian Government for their official position expressed on the website of the Austrian Foreign Ministry that they "do not send observers to Crimea, do not welcome and do not recognize [Russian elections in Crimea]".
Read alsoCrimean Tatars not to vote at Russian presidential election in Crimea - Chubarov
The President also emphasized the importance of bringing to justice those who directly participate in the organization of the so-called "elections", including the imposition of personal sanctions against them.
Petro Poroshenko called on all European partners and the whole world to react decisively to "the election farce Moscow is organizing this Sunday in the occupied territory of the Ukrainian Crimea - on the fourth anniversary of the attempt to annex the Crimean peninsula".