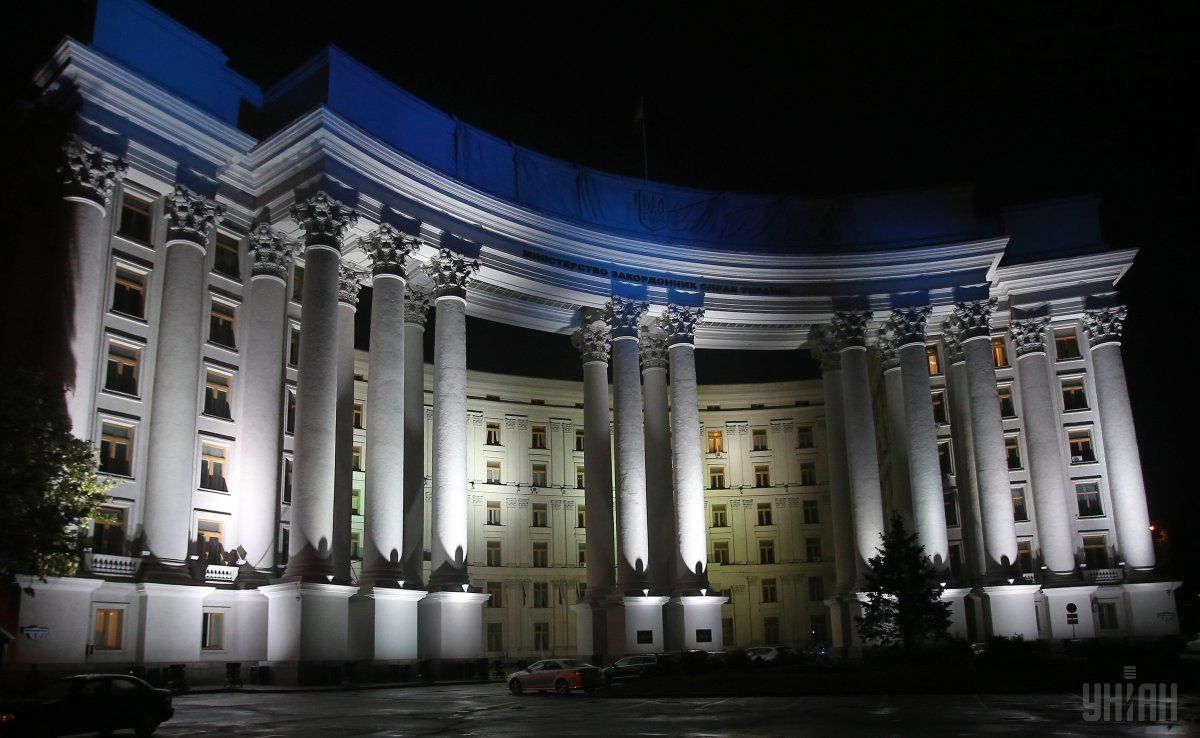 Photo from UNIAN
The Ministry of Foreign Affairs of Ukraine has prepared a number of proposals concerning the Treaty on Friendship, Cooperation and Partnership between Ukraine and Russia, including ones envisaging the document's partial or complete suspension.
"The Foreign Ministry has prepared a number of proposals and completed an analysis on a possible suspension of the Treaty, either partial or complete. Both international law and the Treaty itself allow this. That is, it is possible to suspend as a whole or in part, or denounce it. That is, there are several options," a spokesperson for the foreign ministry, Marianna Betsa, has told UNIAN.
Read alsoFacebook massively blocking accounts of Ukrainian critics of Russian aggression
At the same time, she said that this list of possible options is not limited to what has been mentioned.
"We have not made any final decision since the final decision is to be made by the president. This is a treaty on behalf of Ukraine," the diplomat noted.
She added that options are further being discussed and analyzed.  
Separately, speaking about the Commonwealth of Independent States (CIS), Betsa recalled that Ukraine is not a member of the organization as it has never ratified the CIS Charter.
Read alsoRussian Duma official proposes to partially denounce Russia-Ukraine Friendship Treaty
She said that Ukraine "following the aggression does not take part in the meetings of the CIS highest bodies". "And we always proceeded from the fact that our goal is to withdraw from the CIS. This is a post-Soviet model that has exhausted itself," she said, adding that, indeed, there are a number of multilateral agreements that are important to Ukraine, such as the ones on social and retirement benefits.
UNIAN memo. The Treaty on Friendship, cooperation and partnership between Ukraine and Russia, also known as the "Big Treaty", was signed by the presidents of the two countries on May 31, 1997.
The parties formally recognized each other's borders and consolidated the principles of strategic partnership and respect for territorial integrity.
Following the Crimea annexation and the start of the Donbas conflict, repeated calls were made to terminate the Treaty over Russia's violation of Ukraine's territorial integrity.