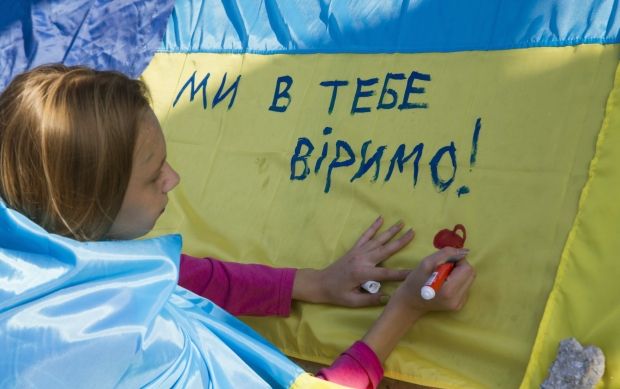 REUTERS
"A farce is being played out at gunpoint by two terrorist organizations on the territory of Donbas – it is a terrible event that has nothing to do with a real declaration of [the people's] will," Poroshenko said, his press service reported on Sunday.
Poroshenko said neither Ukraine nor the rest of the civilized world would recognize this "farce."
Russia has said it will recognize the results of the elections, in defiance of the Minsk accords.
"The world's leading countries and influential international organizations have already condemned the so-called elections," Poroshenko said.
"I hope that Russia will not recognize the pseudo-elections, as they are a gross violation of the Minsk Protocol of September 5, which also bears the signature of a representative of the Russian Federation."
The president said "all elections within the territory of Ukraine, in which the Ukrainian people participate, must be held solely in compliance with Ukrainian law."
The Minsk Protocol provides for holding early local elections in specific areas of Donbas only on the basis of the Ukrainian law, according to the president.
"Therefore, this gross violation of international agreements endangers the peace process. Ukraine will take appropriate actions in response to this challenge," he said.
The President also thanked the residents of Donbas for their support when they took to the streets of Mariupol and other cities calling for the unity of Ukraine.