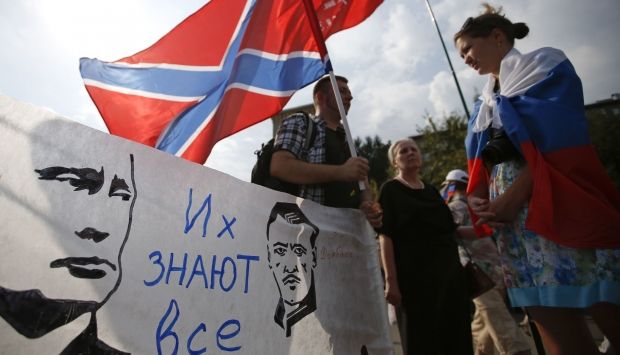 REUTERS
People from Luhansk complained that they had to queue to polling stations for 3-4 hours or more in cold temperatures. They said some were taken ill, while others said they feared for their health standing in the freezing and windy conditions.
"We had to go and vote, as we were warned that we would have no pensions and social benefits without social security cards," voters told UNIAN.
"But the most interesting thing is that these cards will give us a discount of half the cost of travel in electric vehicles, but they don't work in our city because of the wires being broken during the shelling. The trolleybuses and trams are at the depot."
Some Luhansk citizens complained that the polling stations were badly organized, with many residents from various neighborhoods and streets having to vote in the same precinct. Due to the long queues many people were afraid that they would not be able to return home, because the transport in the city still works only until 1800, although the service time of a few routes was extended to 2200.
Voters also complained that they did not know any of four candidates for the post of leader of the self-proclaimed Luhansk People's Republic, or even any of the candidates for the city council.