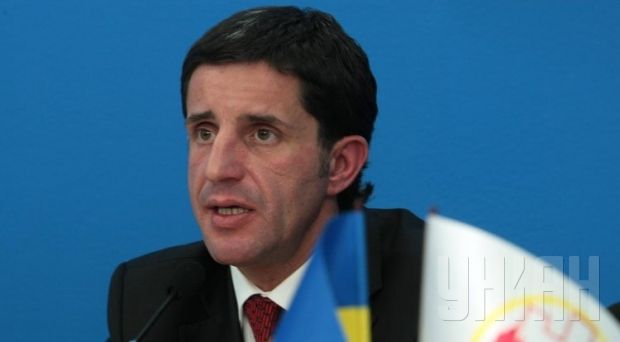 Advisor Zorian Shkiryak said Russia could launch another phase of attacks on Ukraine / Photo by UNIAN
"All the terrorist formations acting in the territory of Donetsk and Luhansk regions are controlled by [Russian President Vladimir] Putin, Shkiryak claimed.
"There may be some misunderstandings between the various terrorist gangs, but this is a struggle for spheres of influence and they are all accountable to Putin. Unfortunately, at the moment we are witnessing a situation with regard to which we have to acknowledge the fact that the next phase, a large-scale confrontation, is quite possible."
Shkiryak said that Ukraine would not allow a repetition of the Crimean scenario, when Russian forces in unmarked uniforms seized the Ukrainian territory, and that all those who were engaged in the organization of "elections" in the "Donetsk and Luhansk Peoples' Republics" would be brought to account.