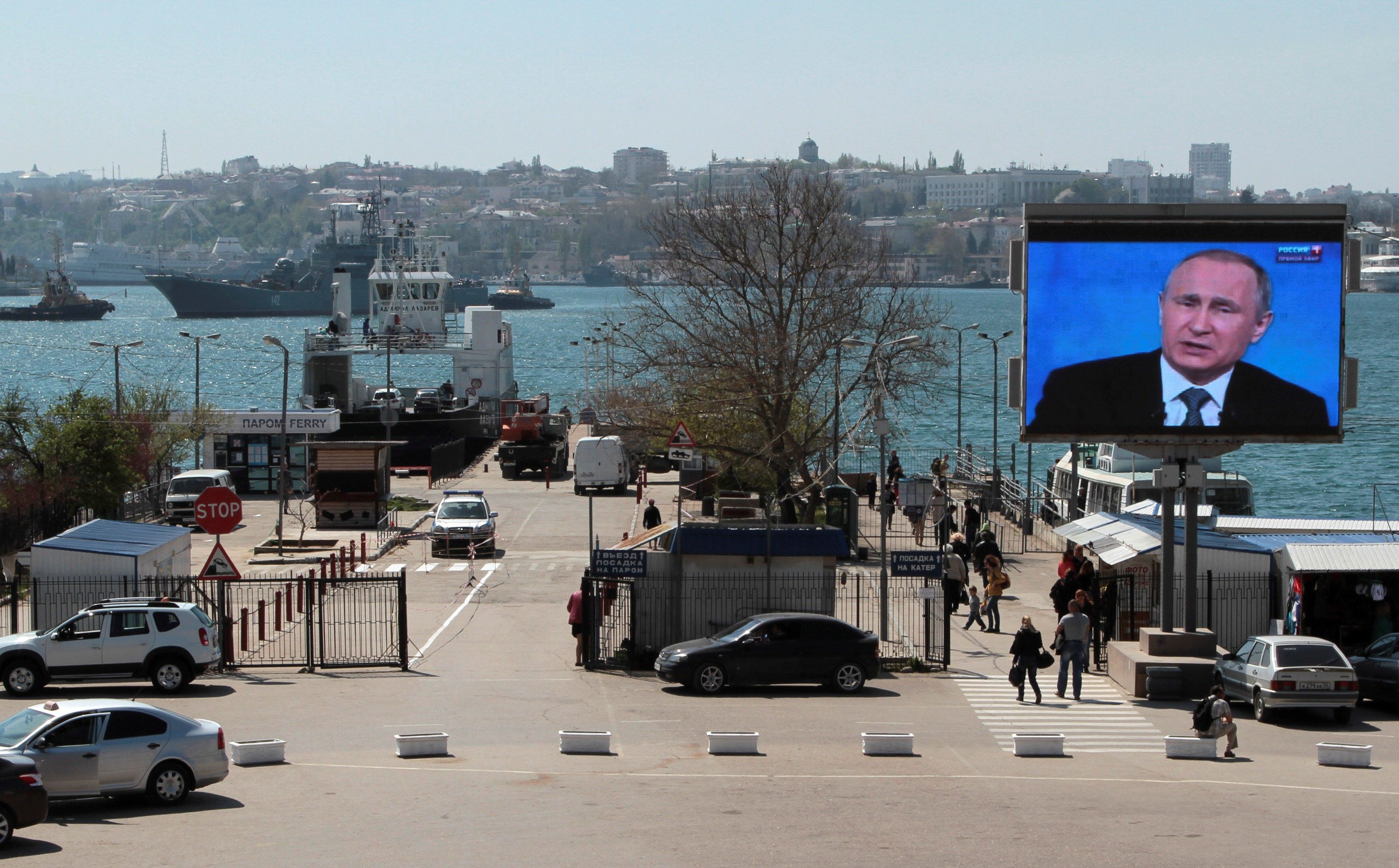 REUTERS
Deputy Head of Ukraine's Ministry of Foreign Affairs Olena Zerkal has said the Russian Federation continues to upgrading military infrastructure in occupied Crimea to deploy nuclear weapons on the peninsula.
"We are seeing an accelerated pace of modernization in Crimea, which has already changed the balance of security in the region," Zerkal said at a special meeting of the UN Security Council on the situation in Crimea on March 15.
Read alsoUkraine urges UN to toughen sanctions against Russia over Crimea
"Russia has more than doubled its armed forces on the peninsula and is taking further steps to upgrade Crimean-based military infrastructure to deploy nuclear weapons," the diplomat said.
"We all know that Russia has recently deployed the second battalion of the S-400 Triumph anti-aircraft missile system in Crimea, while the first battalion was deployed last spring. These systems are capable of destroying airplanes, drones, cruise and ballistic missiles within a range of up to 400 km," Zerkal said.
"In other words, Moscow is turning Crimea into a huge military base with land, air and sea components, using it as a launching pad for its military interventions in other regions," the diplomat said.
In this regard, she noted that one of the latest similar examples was its campaign in Syria.