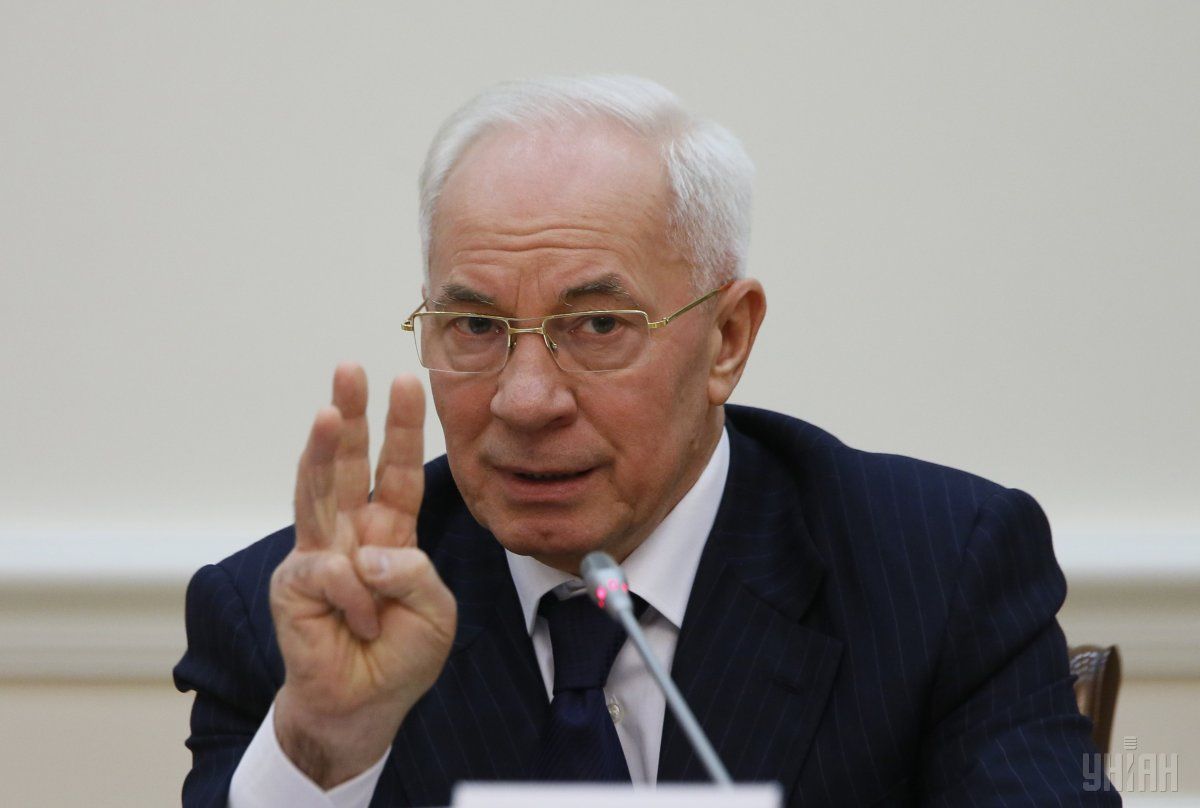 Mykola Azarov / Photo from UNIAN
Former Prime Minister of Ukraine Mykola Azarov has asked Kyiv's Obolonsky District Court to interrogate him in former President Viktor Yanukovych's treason case.
Azarov's respective statement was made public by lawyer Vitaly Serdyuk, who defends Yanukovych in court.
Azarov noted that he could not personally come to court "because of political persecution in Ukrainian territory."
Read alsoYanukovych resurfaces at Moscow presser: Main comments on "masters", assets, and return to Ukraine
The ex-prime minister also said that he had regularly received "threats of his physical destruction," therefore he thinks there is a danger to his life in Ukraine.
In this regard, Azarov requests interrogation via videoconference. He refused to disclose his address, but said he is residing in Russia and left an address for contact.
In November 2016, Ukrainian Prosecutor General Yuriy Lutsenko indicted disgraced Viktor Yanukovych on charges of state treason during video conference linking Kyiv's Svyatoshynsky court and a Rostov-based court visited by the fugitive president. Yanukovych is accused of treason, complicity with members of the Russian authorities in deliberate actions aimed to redraw the Ukrainian borders. The Obolonsky court gave the greenlight to special judicial proceedings in the Yanukovych case.