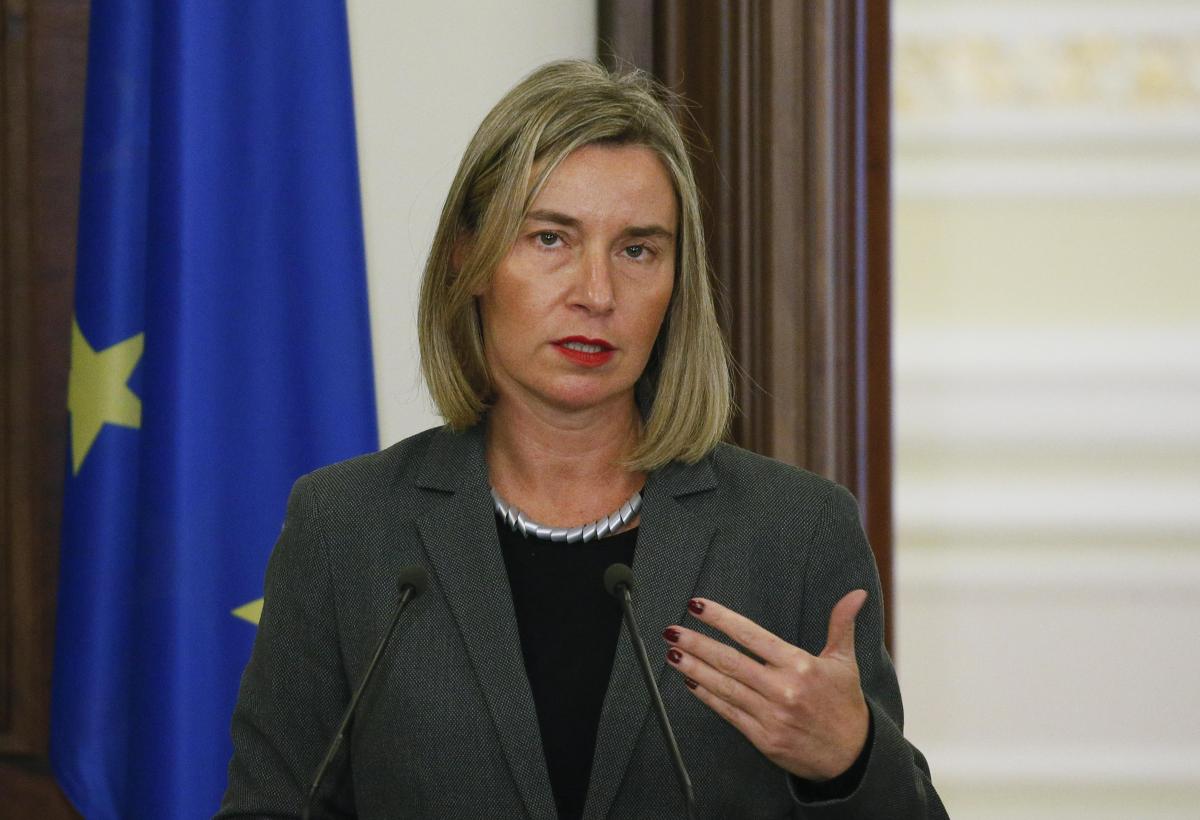 REUTERS
High Representative of the European Union for Foreign Affairs and Security Policy Federica Mogherini has announced that the EU is in full unity in support of the full implementation of the Minsk peace agreements on Donbas and reforms in Ukraine.
"We then had a point on Ukraine – a very important discussion, also in view of our strong non-recognition policy of the annexation of Crimea. And we discussed, in particular, the two tracks that I have also expressed to the President [of Ukraine, Petro Poroshenko], the Prime Minister [of Ukraine, Volodymyr Groysman] and the Foreign Minister [of Ukraine, Pavlo Klimkin] in Kyiv last week: first of all, our support to the sovereignty and territorial integrity of Ukraine and our full commitment to support and help on the full implementation of the Minsk agreements. Secondly, but not less importantly, our support to the reform process inside Ukraine. We have discussed this with the Ministers. I have registered full unity on both elements of our policy and we will continue working in that direction, especially as we implement the Association Agreement with the Trade part we have with Ukraine," she said in Brussels on March 19 after the Foreign Affairs Council.
Read alsoMogherini: EU doesn't recognize so-called 'elections' in occupied Crimea
"This agreement has already brought a significant increase – I think of 30% – of Ukraine's exports towards the European Union, so concrete benefits for the people of Ukraine. This positive agenda is what remains at the center of our common work," she added.