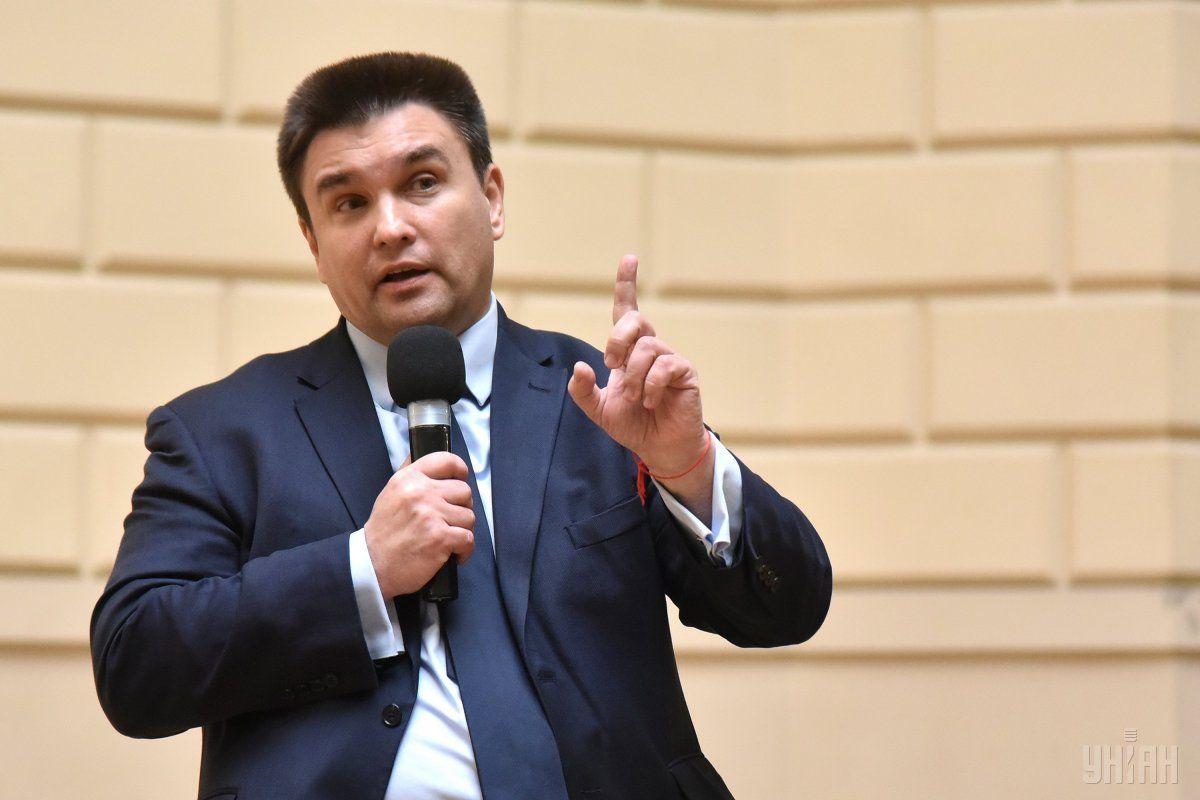 Photo from UNIAN
Ukrainian Minister of Foreign Affairs Pavlo Klimkin and NATO Secretary General Jens Stoltenberg have met to discuss further steps in Ukraine-NATO interaction.
The meeting was held on Monday, March 19, as part of Klimkin's working visit to the NATO headquarters, UNIAN's correspondent in Brussels reported.
Read alsoNATO doesn't change policy vis-à-vis Ukraine, acknowledges its aspirations for accession
"The real atmosphere when you feel as in dialogue with your allies is very important," Klimkin said.
"We discussed the situation after the illegitimate elections in occupied Crimea. I briefed Stoltenberg about what had been happening there. The third point is that we discussed the possibilities of a real peacekeeping operation in Donbas, and the fourth point – we went through what we should do in our interaction with NATO in the near future from a logical point of view," he said.
Read alsoHungarian Foreign Minister: Hungary would return to support of Ukraine if Education Act amended
They also spoke about "Hungary's attempts to hamper [Ukraine-NATO] interaction by formal moments, as, by definition, [they] do not interfere with the content" [the point at issue is Hungary's attempts to block a Ukraine-NATO Commission meeting at the ministerial level].
"[We've] touched on what we'll do with our Annual National Program [of NATO-Ukraine cooperation]," Klimkin said.
Speaking about further steps in relations with NATO, the Ukrainian Foreign Minister said he sees them "as the development of an alliance with NATO in the sense that the atmosphere and content are important to us."
"We should not focus on formal things that depend on politics, but must take practical steps in such a way as to gradually become the eastern flank of NATO. And the more we do this, the more successful our cooperation with NATO will become. This is the way the logic should be," he added.