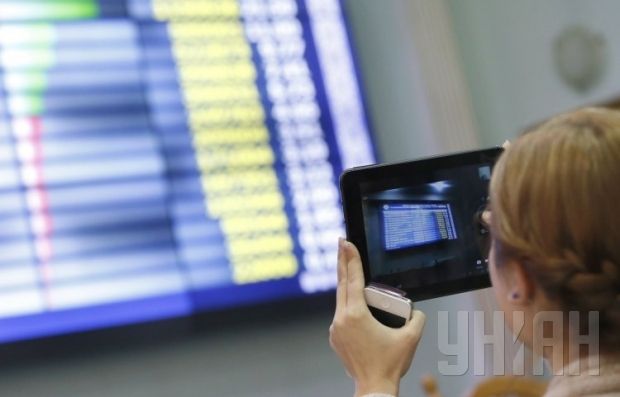 UNIAN
According to the information on the Web site of the CEC, six parties have won seats in the new Ukrainian parliament. They are: the Popular Front with 22.14% of the vote, the Bloc of Petro Poroshenko with 21.81%, Samopomich with 10.98%, the Opposition Bloc with 9.42%, the Radical Party with 7.44%, and Batkivshyna with 5.68%.
Ukraine has a mixed electoral system, in which half of the parliament's 450 seats are decided in first-past-the-post electoral races in constituencies, and the other half are awarded according to lists of candidates submitted by the parties in proportion to their share of the popular vote.
However, parties must gain more than 5% of the national vote to qualify for seats awarded under party lists.
According to experts, around 100 seats of the new parliament will be taken by independent candidates running in constituencies. The rest may be won by candidates running from the main parties, or from smaller ones that failed to cross the 5% election threshold.