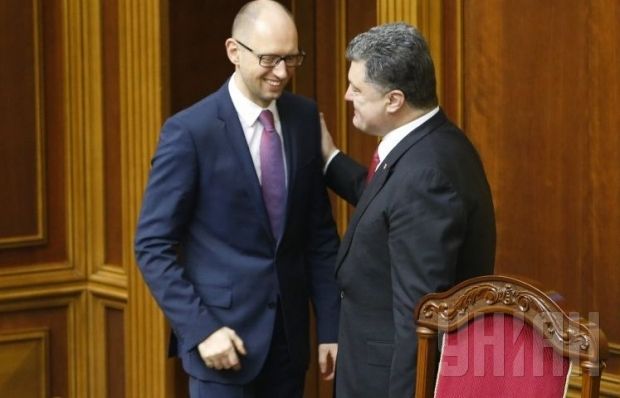 UNIAN
"As for the government … it has to be free of the fetters of incompetence and corruption of the party-quota principle," Poroshenko said.
"It should be formed on a professional basis. And it must finally start to implement reforms according to the Ukrainian parliament, more than half of the members of which are new.
"According to the Constitution of Ukraine, the coalition must submit for the president's approval a candidate for prime minister [voted for] by the newly elected Verkhovna Rada.
"The future party faction of the Bloc of Poroshenko has already responded to my initiative to support Arseniy Yatseniuk as head of the new government. But the fundamental question for it is a jointly agreed European model of a coalition, a draft [agreement on] which it has already proposed to its partners and to the public."
As for the details of the coalition agreement, Poroshenko said that European political culture was characterized by detailed coalition agreements, where government actions were planned almost to the day.
"The coalition agreement is a contract coalition with the country," the president said.
"It cannot be a short piece of paper on three pages. I recently spoke with German Chancellor Angela Merkel. Germany has a long history of coalition government. And their experience shows, as Mrs. Merkel told me, that the thicker the agreement, the longer the working coalition."
According to Poroshenko, forming a parliamentary coalition is not the job of the president.
"In European practice, the initiative of the coalition formation belongs to the political force that wins the most votes in the elections," Poroshenko said.
"I am sure that the Bloc of Poroshenko will cope with this task very well."