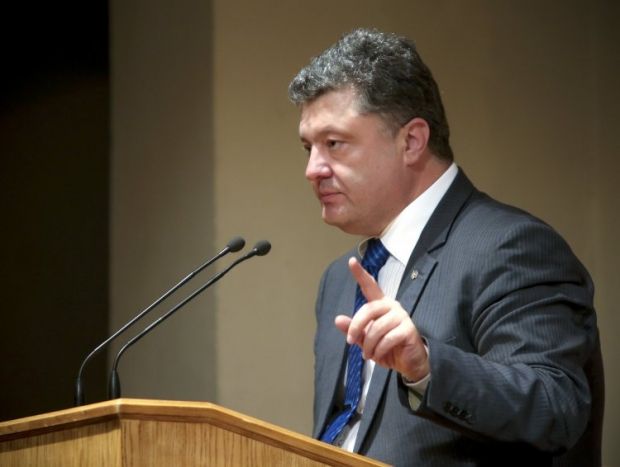 UNIAN
The opening remarks of the council meeting, which starts at 1700 Kyiv time at the Presidential Administration, will be televised, the presidential press service has told UNIAN.
As UNIAN reported earlier, on November 3 President Poroshenko in an address to the Ukrainian people said that the National Security and Defense Council would consider the repeal of the law on the special status of local government in certain districts of Donetsk and Luhansk regions.
Poroshenko's announcement came in the wake of Sunday's elections in the breakaway districts of Luhansk and Donetsk regions, in which insurgents elected government leaders and legislatures.
The vote, which was illegal under Ukrainian law, also violates the September 5 Minsk Protocol on ending the conflict in the Donbas - according to the Ukrainian authorities, the European Union, and the United States.
Russia, which is also a signatory to the protocol, recognized the elections, and said they were in line with the aims of the peace agreement.
After Sunday's voting, President Poroshenko said the elections were a threat to the peace process in eastern Ukraine.