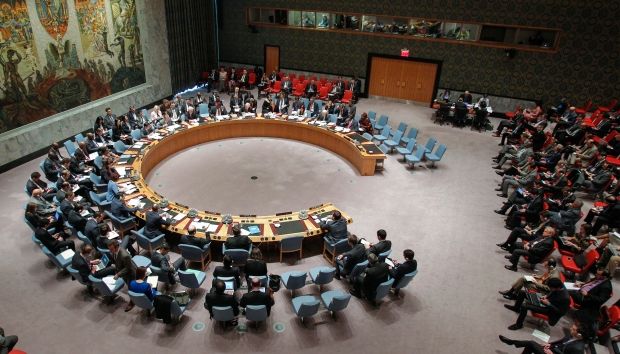 Russia has vetoed a UN Security Council resolution condemning the voting in the breakawy districts of the Donbas in Ukraine / Photo from un.org
Meeting on Monday night in New York, the Security Council debated a resolution put forward by Lithuania condemning the holding of the polls on November 2 by insurgents in the self-proclaimed Donetsk and Luhansk Peoples' Republics.
The resolution text read that the elections violated the September 5 Minsk Protocol on ending the conflict in Ukraine's eastern Donbas region, Ukrainian television's Channel 5 reported, quoting Agence France-Presse.
Russian UN Ambassador Aleksei Zaitsev said the text of the resolution was "unacceptable" and Russia used its veto, Channel 5 said.