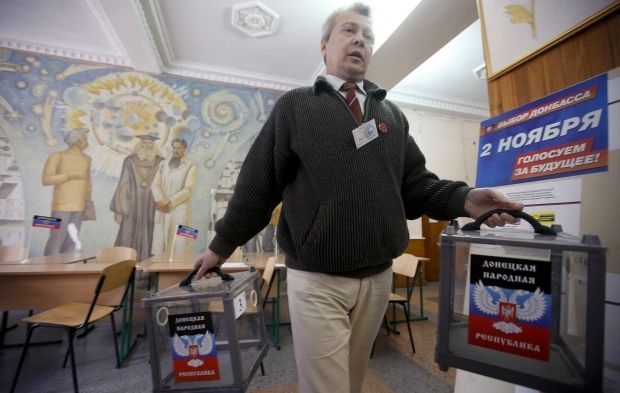 REUTERS
"The November 2 elections organized by separatists in the districts of Donetsk and Luhansk regions and controlled by pro-Russian militants did not meet the democratic standards," representatives of the Czech Ministry of Foreign Affairs said, the official international broadcasting station of Czech Republic Radio Prague has reported.
Ukraine and the European Union have also refused to recognize the vote.
According to the EU, the elections, which were illegal under Ukrainian law, threaten the delicate peace process in the east of the country.
As reported earlier, the elections of the self-proclaimed Donetsk and Luhansk Peoples' Republics were held on November 2. According to the voting results, Oleksandr Zakharchenko was elected prime minister of the DPR, and Ihor Plotnytskiy became the leader of the LPR.