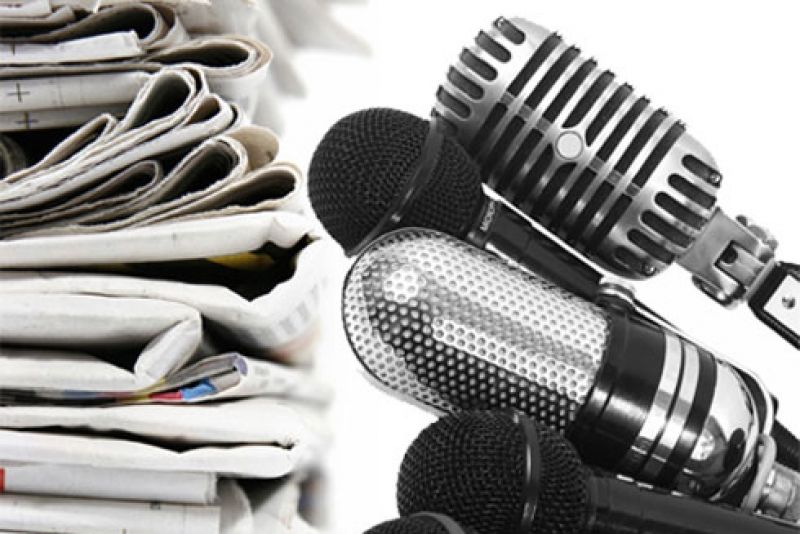 pic.com.ua
All threats to journalists in Ukraine must be duly investigated, according to Harlem Desir, OSCE Representative on Freedom of the Media, who spoke with journalists at the National Union of Journalists of Ukraine in Kyiv on Tuesday, March 20.
"It is absolutely necessary to ensure that there is no impunity, that all threats, all attacks, and all murders are duly investigated and that the perpetrators and masterminds are brought to justice," he said, according to RFE/RL.
He also noted the organization's efforts toward the release of a Ukrainian journalist Roman Sushchenko from captivity in Russia, adding that no journalists should fall victim to conflicts between countries.
"Journalists are not part to conflict between the states," he said, adding that the commitments of OSCE participating states regarding journalists are not suspended if there is a conflict.
"It is necessary to encourage in any situation with the objective to promote peace, security and cooperation, the work of the journalists, the exchange of information, and the circulation of journalists. That's why we asked Russia to free Roman Sushchenko," he said.
Read alsoRussia to consider Sushchenko case on merits March 27As UNIAN reported earlier, Roman Sushchenko, an Ukrinform news agency correspondent in Paris since 2010, was detained upon his arrival on a private trip in Moscow September 30, 2016.
On October 7, 2016, he was charged with "espionage".
Russia's FSB claimed Sushchenko was an operative of the Main Intelligence Directorate of the Ministry of Defense of Ukraine. Ukrainian intelligence has denied affiliation with the journalist.
Ukrainian forces have captured over 20 Russians who had been fighting alongside militants in Donbas. Kyiv has already voiced intentions to swap detainees for Ukrainian nationals illegally arrested in Russia.