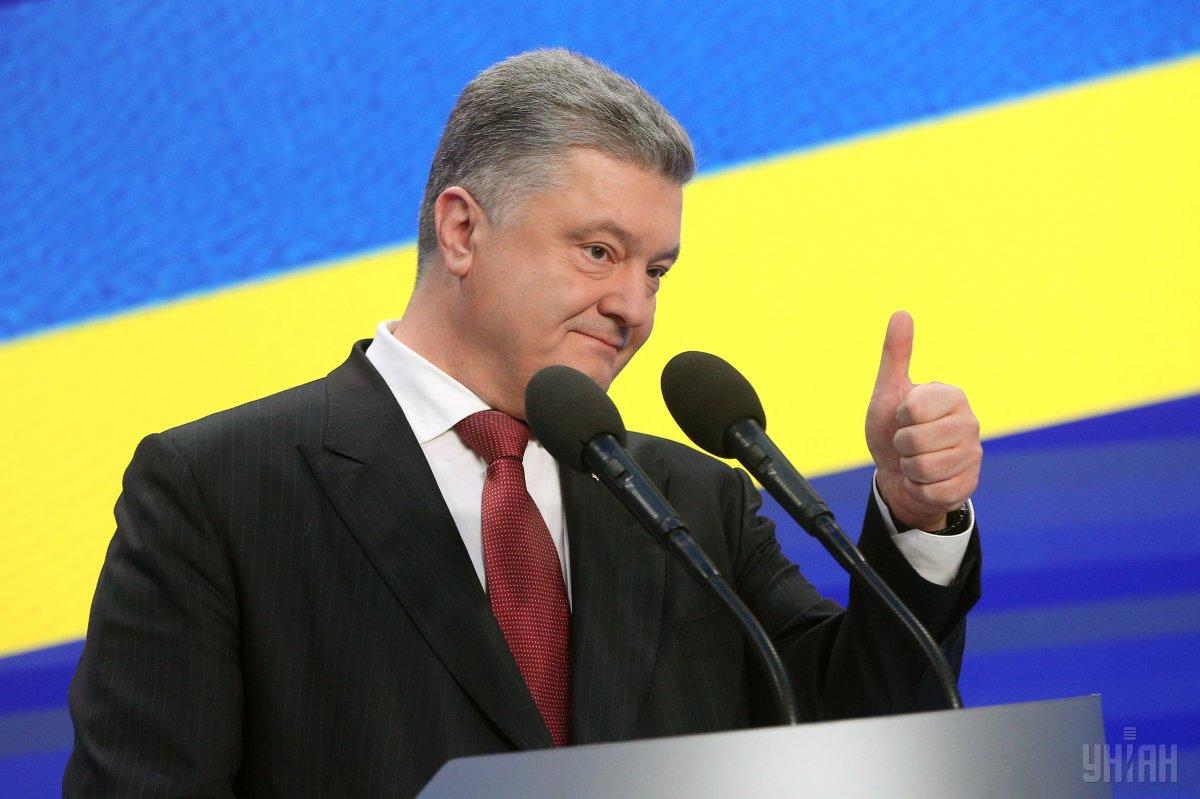 Photo from UNIAN
Ukrainian President Petro Poroshenko says Ukraine seeks to join NATO in the next decade.
"We are working on the NATO membership with particular perseverance. Our goal is to become a member of the Alliance in the next 10 years," he told Hamburger Abendblatt, which is part of the Funke Media Group, the presidential press service said.
Read alsoKlimkin, Stoltenberg discuss further steps in Ukraine-NATO interaction
"Together with Ukraine, the Alliance would become stronger and more efficient than it is today," he said.
"There is no alternative to a strong NATO for the global security system," he said.
According to him, Russia destroyed the system of international order after the Second World War by annexing Crimea on March 18, 2014. Ukraine has countered Russian aggression since 2014, he said.
"NATO nations could learn from Ukraine how to resist Russia," he added.
Speaking about further integration into the Alliance, Poroshenko said: "We now need a plan of actions to gain full membership in NATO. We want to get this plan by the end of 2019."
"Ukraine seeks to meet all the criteria for membership in NATO and the EU as soon as possible," the president said.
At the same time, he emphasized that the state spent up to 6% of GDP on defense. "This is four times more than some of NATO's partners," he added.
"In 2013, a mere 16% of Ukrainians supported the idea of NATO membership. Today it is 59%. This is an incredible result after 70 years of the communist regime," Poroshenko said.