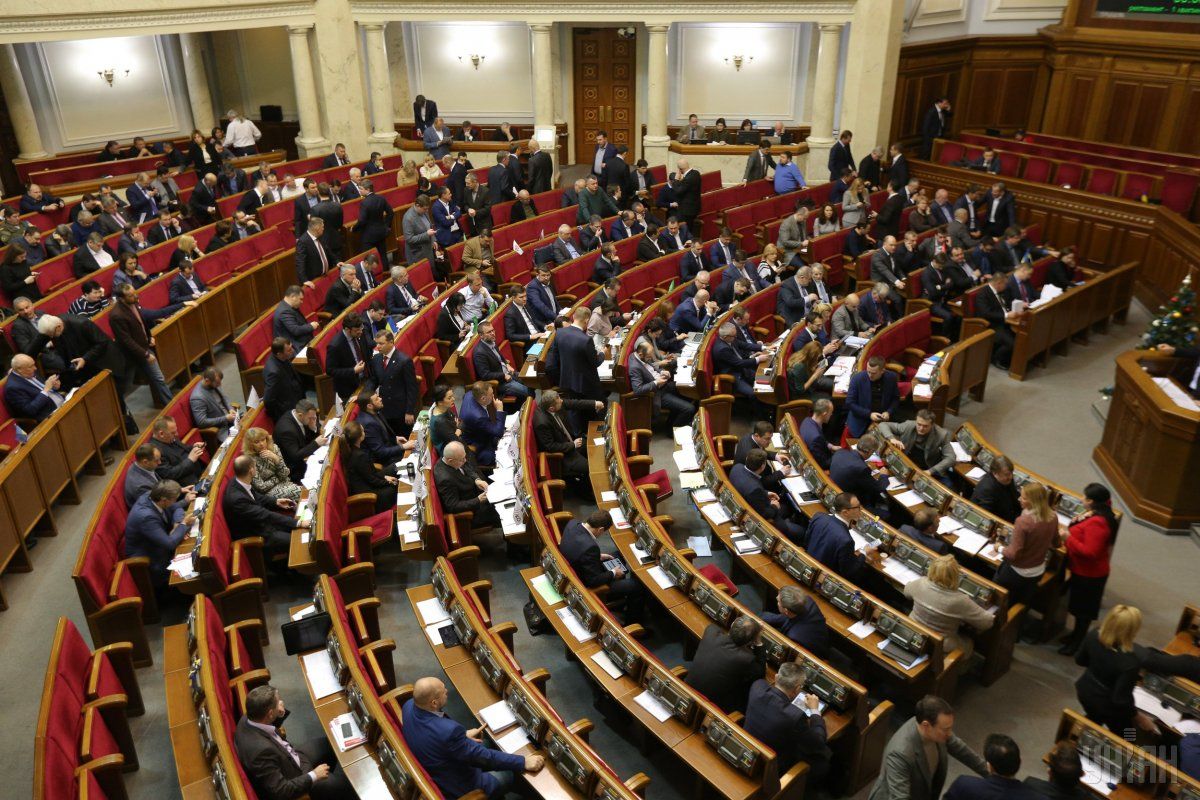 Photo from UNIAN
People's deputies on Wednesday refused to simplify the adoption of Ukrainian children by foreigners, failing to pass the bill on Ukraine's accession to the Convention on the Protection of Children and Cooperation in Respect of Intercountry Adoption.
The draft law saw only 166 votes in support of the required 226, according to Ukrayinska Pravda.
Passing the bill would have ensured that intercountry adoption was in the best interests of the child and carried out with full respect for their rights.
Read alsoJ.K. Rowling's Lumos to help Ukraine transform orphans care system in ZhytomyrThe document adopted in The Hague in 1993 stipulates that, if a foreigner seeks to adopt a child from another country, they first submit all paperwork to their home country's authorities. If they pass the vetting, their documents are forwarded to the country where they seek to adopt the child.
Agreements can even be reached that after a foreigner brings the adopted child to their country, there will be an opportunity to check for a certain period, whether the interests of the child in the foster family will not be taken into account, and if they are not - to remove the child and return them home.
It is also said that in the process of adoption, the competent authorities of the participating states shall act quickly. More than 100 states are parties to the Convention, including all EU member states.
The Rada has already failed to vote for the mentioned bill seven times.
According to 112 Ukraine TV Channel, during the latest vote, some deputies expressed concerns about the Convention, claiming that same-sex couples will be among those willing to adopt Ukrainian children, while accredited organizations might abuse their powers to traffick children in child slavery schemes.
Read alsoOrphans and adoption: Ukrainian deadlockAt the same time, representatives of the Rada's Foreign Affairs Committee and the Ministry of Justice said that the Convention gives priority to the legislation of the participating country and that adoption by same-sex couples is impossible.
They also read out the norms of the Convention stating Ukraine would be able to receive information about an adopted child and control the situation, while accredited organizations could only be non-profit ones. The arguments seems to have not convinced MPs, and the Parliament rejected the bill.
Now, according to the Family Code, the citizens of Ukraine have the priority right to adopt a child.
There are more than 106,000 living in orphanages across Ukraine, while only 8% of them can be adopted. Others formally have parents or guardians.