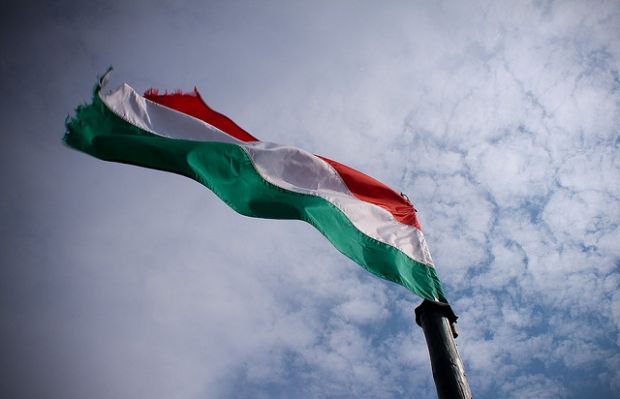 flickr.com/photos/zselosz
Deputy Foreign Minister for European Integration Olena Zerkal believes Hungary is guided by the imperial mindset of the divided Austro-Hungarian Empire in its policy toward Ukraine.
Speaking on Pryamiy TV Channel, the diplomat said that Budapest's position on Ukraine depends not only on the internal parliamentary elections set to be held in April but also on their relations with Brussels.
"This is not just about elections, not just Ukraine, it's their relations with the European Union. It is also about migration policy issues. Even in the United Nations, they have now taken a position that is quite different from that of the EU on the development of a framework document on migration. Ukraine had nothing to do with it in this case. This is just the way they are now positioning themselves, and you can't do anything about it. As long as Orban's government is in power, we must work with what we have," Zerkal said.
Read alsoHungarian Foreign Minister: Hungary would return to support of Ukraine if Education Act amendedShe added that in her personal opinion, "Hungarians have already become a headache for the EU, but it's usually the Poles that give them headache, and this is frustrating to them" because these are the new countries that are supposed to follow the fundamental principles of the rule of law, but everything just does not go as planned.
At the same time, she noted that one of the reasons for Hungary's current stance toward Ukraine is the Trianon Agreements of 1920, which further divided the Austro-Hungarian Empire.
"But they retain an imperial mindset," Zerkal said.
Read alsoUkrainian MFA: Deployment of troops to Zakarpattia is Ukraine's sovereign matterAt the same time, the diplomat claims Hungary also has claims to Romania and Slovakia.
"And it's even worse with Slovakia: they insist that they also need an autonomy there and exclusively Hungarian language of instruction at schools," said Zerkal.
The deputy minister also believes that it is necessary to successfully complete a decentralization reform in Zakarpattia so that local communities can be united and take on the functions of self-government.
In her conviction, once decentralization is complete, "the Hungarian community alone won't be able to do everything separately". "They will need to communicate with the Ukrainians, and this will create another socium. They should be integrated into other communities, and this will once again remove all tension," said Zerkal.
Read alsoOrban's game pulls Hungary closer to Russia - mediaAs UNIAN reported earlier, on March 19, Hungarian Foreign Minister Peter Szijjarto said that his country demanded from Ukraine to amend the law on education and postpone its implementation until 2023. Otherwise, Szijjarto said Hungary would block Ukraine's efforts toward EU and NATO integration. Also, the minister voiced his opposition to the possible deployment of an up to 1,000-strong battalion of Ukrainian soldiers in Zakarpattia.