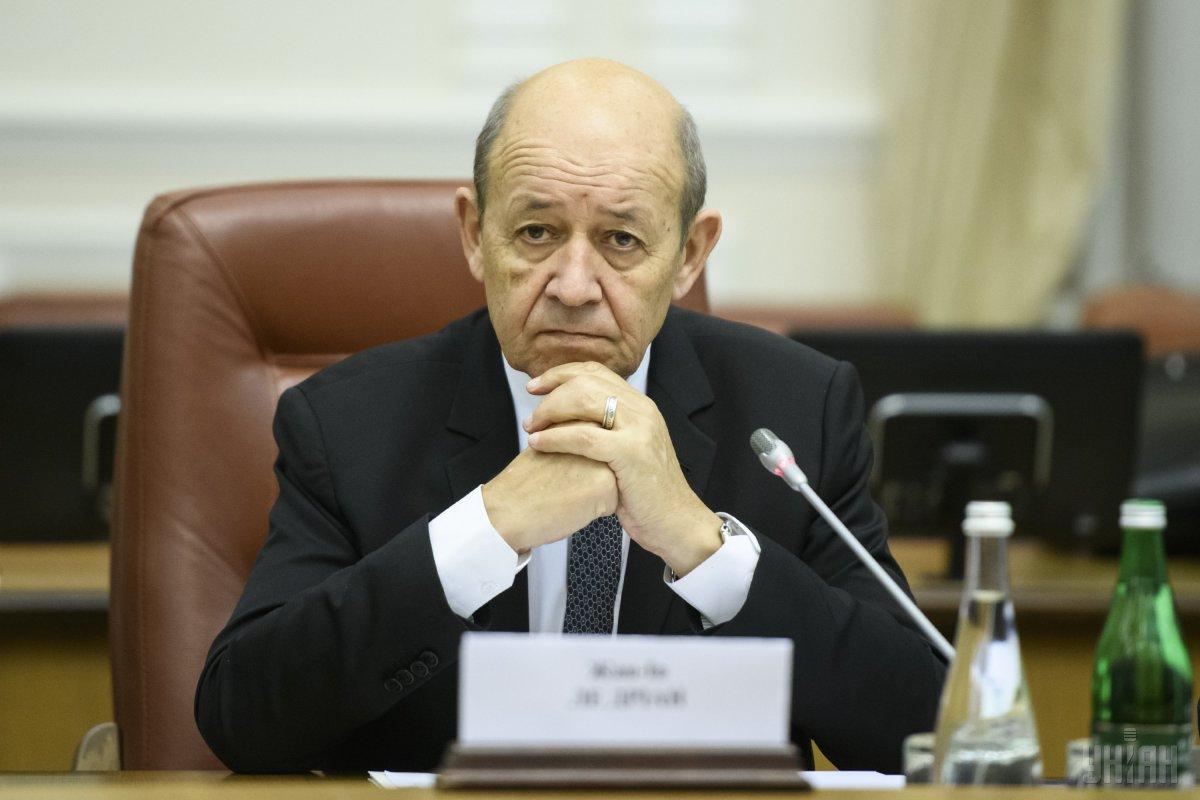 French Foreign Minister Jean-Yves Le Drian / Photo from UNIAN
French Foreign Minister Jean-Yves Le Drian says his country is aware what country is behind aggression against Ukraine.
"In France we understand which country is the aggressor and which country is exposed to the aggression," Le Drian said at a meeting with Ukrainian Foreign Minister Pavlo Klimkin, Ukraine's Foreign Ministry said.
The French official confirmed France's firm and unchanged position on supporting the territorial integrity of Ukraine, which is based on international law. The French minister also said that France does not recognize the illegal occupation of Crimea by Russia.
Read alsoFrench FM: France to finance some humanitarian projects in Donbas
During the talks, the two ministers discussed in detail the situation in Donbas, Ukraine's east, and opportunities to move further towards a peaceful settlement.
Klimkin noted a significant role played by France and President Emmanuel Macron personally.
"Donbas should return to a European and democratic Ukraine, and a UN peacekeeping mission will help with the fulfillment of this task," the Ukrainian minister said.
"Russia must ensure a stable ceasefire regime, which will create prerequisites for the implementation of the Minsk agreements," Le Drian said, in turn.
A meeting of the foreign ministers of Ukraine, Germany and France was announced to be held in Kyiv as part of further efforts to put an end to Russian aggression in eastern Ukraine.
In addition, the French minister said that France would allocate half a million euros for the implementation in Ukraine of humanitarian projects of the French Red Cross and Triangle Generation Humanitaire.
As UNIAN reported, during his visit to Kyiv on March 23, Le Drian announced possible tougher individual sanctions against the Russian Federation after the March 18 presidential election in occupied Crimea. France is also concerned about increased militarization of Crimea.
Also, a statement of intent was signed on March 23 on the development of bilateral cooperation between the Ministry of Internal Affairs of Ukraine and the Ministry for European and Foreign Affairs of France. In particular, France plans to sell 55 Airbus helicopters to Ukraine.