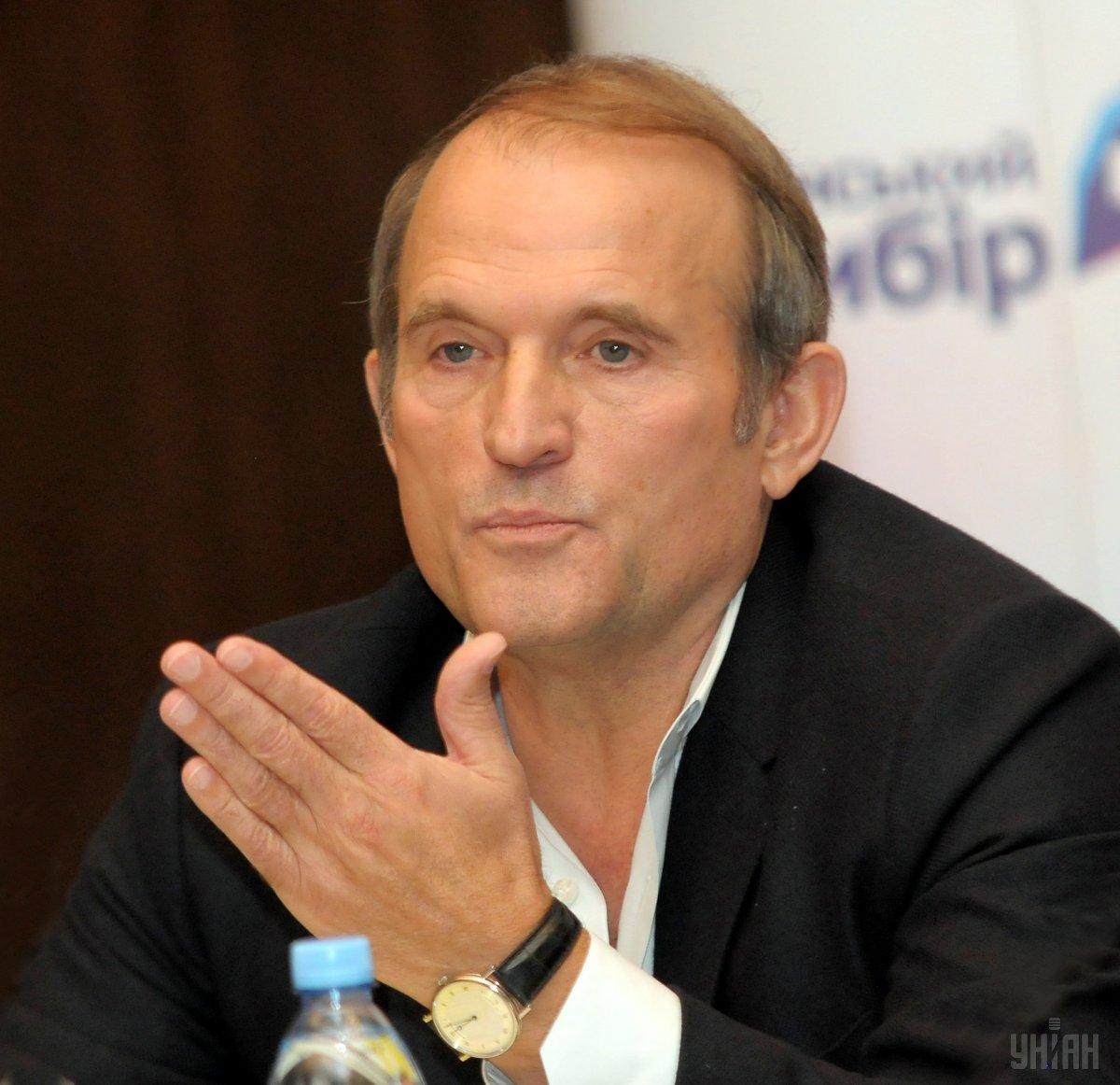 Photo from UNIAN
Ukrainian Prosecutor General Yuriy Lutsenko has said the Prosecutor General's Office has questions to the leader of the Ukrainian Choice movement, Viktor Medvedchuk, about his involvement in plotting a coup in Ukraine together with the former hostage swap negotiator, Volodymyr Ruban, and Ukrainian Member of Parliament Nadiia Savchenko.
"We have questions as for the activities of the Ukrainian Choice as a center of anti-Ukrainian propaganda. Two weeks before the detention of Ruban and Savchenko by the SBU Security Service, the military prosecutor's office and the [Ukrainian-based] Crimean prosecutor's office liquidated several anti-Ukrainian Moscow-financed and orchestrated centers, which organized subversive activities in the territory of Ukraine, namely in the cities of Dnipro, Kharkiv, Lviv, and Kyiv and Mykolaiv regions…" Ukrainian Prosecutor General's press secretary Larysa Sargan wrote on Facebook, quoting Lutsenko who gave comments to ICTV channel.
"According to many sources, the center of such actions may be a party called the Ukrainian Choice, headed by Mr. Medvedchuk. And we are really working on this for over a year," Sargan quoted Lutsenko as saying.
Read alsoSavchenko arrested until May 20 without bail
Lutsenko did not also rule out that Medvedchuk, Savchenko and Ruban could jointly prepare a coup d'etat.
"The second part, [which is] more serious, is Mr. Medvedchuk's probable involvement in the activities of both Ruban and Savchenko. We are scrutinizing their possible contacts," he said.
In addition, according to Lutsenko, the protest actions organized by the Movement of New Forces Party in Ukraine headed by ex-Governor of Ukraine's Odesa region and ex-President of Georgia Mikheil Saakashvili were also part of the plan to destabilize the situation in the country.
"We are well aware that Ruban and Savchenko, even if they could recruit a whole regiment of special forces, could not act separately from a bigger plan. And I personally believe that destabilization in the streets of the capital during the blocking of central highways, attempts to storm the Zhovtnevy Palace, etc., which were demonstrated by Saakashvili's allies, were part of the plan to destabilize the country. Probably, the terrorist attack [reportedly planned by Savchenko and Ruban] in the center of the capital was supposed to be a trigger to an offensive by Russian-terrorist forces to be joined by our 'legitimate' Viktor Yanukovych," the prosecutor general said.
"I'm sure there is a global plan for changing the constitutional order in Ukraine. And we are looking for this mastermind," he added.