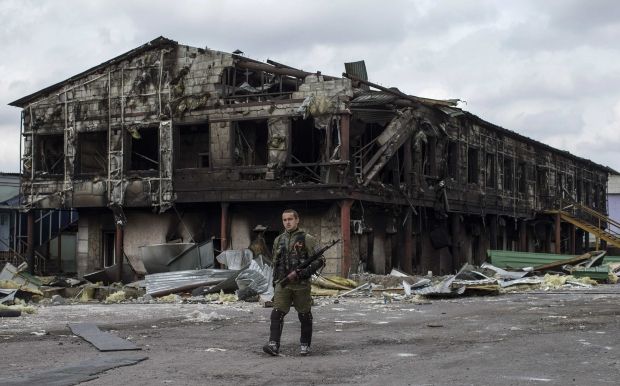 REUTERS
"There will be no more negotiations in the Geneva format, ie, with the participation of Russia, the European Union, the United States and Ukraine," the ministry said in comments posted on its official Web site.
"Now it is evident that all these [Minsk] agreements were grossly violated by the Ukrainian side," the ministry wrote.
"Instead of de-escalating, Kyiv stepped up the fighting in the southeast of the country with the use of heavy equipment, which has led to thousands of casualties and widespread destruction."
According the Russian Foreign Ministry, instead of "real constitutional reform" and dialogue with the people, the government in Kyiv has made "some vague backroom maneuvers," which have not yet resulted in anything other than "empty promises."
"As for the question of the desirability of returning to a format that does not bring the expected results: Is it not better to first try to get the Ukrainian side to do what it has already agreed and promised to do?" the ministry said.
As UNIAN reported earlier, Ukrainian Prime Minister Arseniy Yatseniuk once again called for negotiations to resolve the situation in the Donbas in the "Geneva format" of Ukraine, the United States, the European Union and Russia.
The last such meeting was held on April 17 in Geneva. Following the meeting, a declaration was signed, the implementation of the provisions of which were supposed to lead to the cessation of hostilities in the east of Ukraine. Both Ukraine and Russia later accused each other of failing to observe their commitments.
The parties have also had talks in the "Berlin format" with the participation of the Ministers of Foreign Affairs of Ukraine, Russia, France and Germany. The talks were held in July and August, but also failed to end the conflict.
Ukrainian President Petro Poroshenko in a telephone conversation with U.S. Secretary of State John Kerry on November 4 also proposed restoring the "Geneva format" talks for the peaceful settlement of the situation in the Donbas.