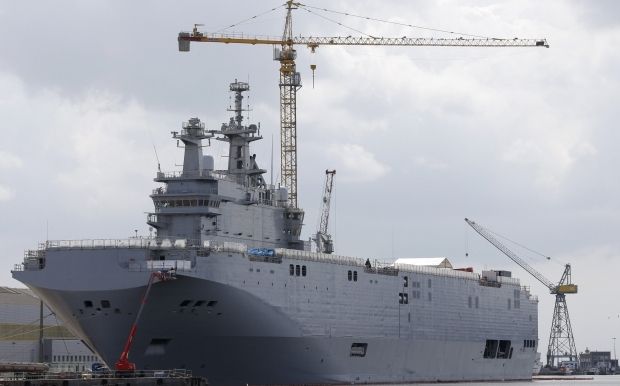 REUTERS
"NATO Secretary General Jens Stoltenberg received a corresponding letter from the U.S. Congressmen, who said that the purchase of the ships [by another customer] would entail financial losses to France, but would close access to Russian President Vladimir Putin to new military resources," Ukrainian magazine Novoe Vremya reported, with reference to U.S. political Web site The Hill.
"We realize the financial burden that may be incurred by France. And if it rightfully refuses to tranfer these ships to Russia, we will urge NATO once again to buy or rent them as the objects of joint naval use," the Congressmen said in their letter.
In September, French President François Hollande reported his decision to suspend the delivery of the first Mistral-class helicopter carrier assault ship to Russia due to its increased aggression against Ukraine.
Russia in its turn demanded that France either deliver the Mistrals or return the payments already made for them, and said it intended to sue the French government.