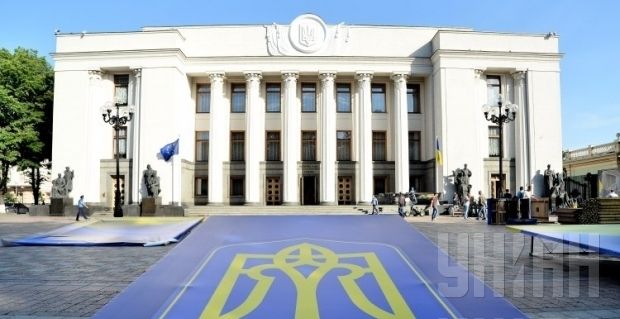 The parties in the parliamentary coalition talks have agreed on national defense / Photo by UNIAN
Sobolev said the Poroshenko Bloc, the People's Front, the Radical Party and Sampomich had agreed on war preparations, mobilization, and levels of defense spending.
"Firstly, there was clear recognition of the enemy in a military doctrine with the appropriate relocation of military units and preparation for clashes with the army of the enemy," Sobolev wrote.
"Secondly, there is to be the engagement of all men for the defence of the country. Thirdly, defence budget should amount to at least 2.5% of country's economy."
"If we form a coalition in the parliament concerned about decisions, and not seats – the decision making process will be much easier," Sobolev said, adding that all decisions have been taken in agreement with Donbas Battalion commander and MP Semen Semenchenko, as well as other military commanders.
Semenchenko also posted a message about the progress made in the coalition talks.
"Being responsible for national security and defense, I together with my colleagues put forward proposals related to specific reforms and legislation, with indications of the responsible persons and deadlines," Semenchenko wrote.