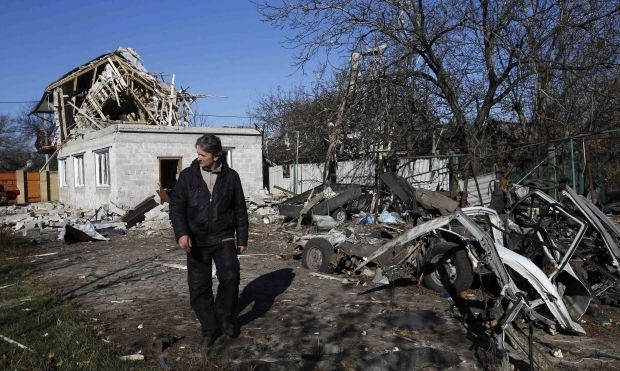 REUTERS
"[Russian President Vladimir] Putin's plan entitled 'Novorossyia' has gone wrong, because Russia does not have enough money to support the pensioners and public sector workers in the east of Ukraine," Nemtsov wrote on his page on Facebook.
"Putin defiantly refused to meet with the leaders of the DPR and LPR (Donetsk and Luhansk Peoples' Republics) not only because he is careful of the possibility of new sanctions, but also because they have nothing to discuss. There's no money to support four million people."
Nemtsov also said Putin was continuing to send Russian troops to Donetsk, supplying weapons and arranging provocations. But Russia is not ready to financially support a vast region, Nemtsov said.
"What remains for [DPR leader Oleksandr] Zakharchenko and Co.? The mines are flooded, no work, no money. Just war,"  Nemtsov said.
"An inglorious end is waiting for Putin's bloody aggression against a brotherly people."