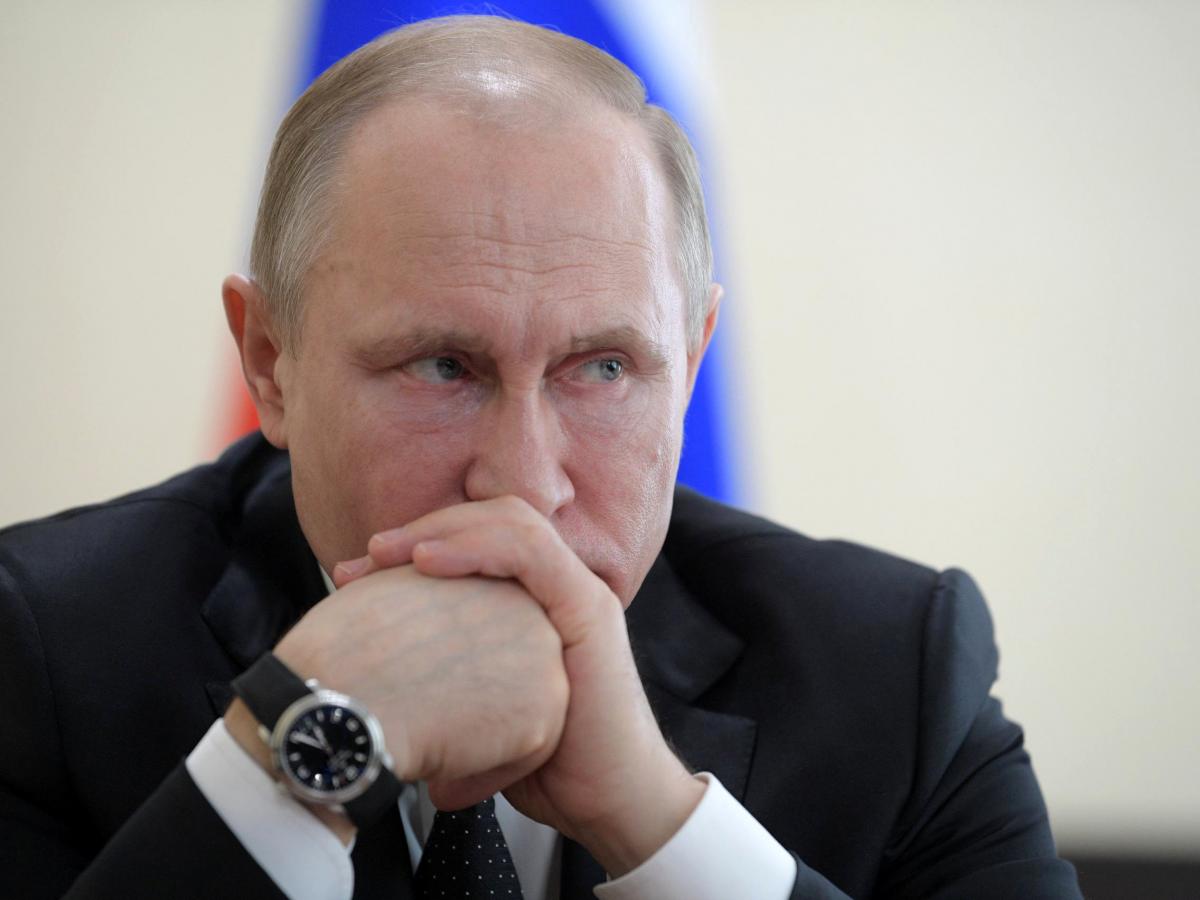 REUTERS
Russian President Vladimir Putin is listening both to a "peace party" within his administration and a "war party," responding positively to the appeals of the previous that Russia cannot afford an arms race, at the same time supporting the arguments of the latter that Russia must be ready to defend itself, according to Pavel Felgenhauer, a Russian military analyst.
The peace party, which includes Finance Minister Anton Siluanov, Central Bank chief Elvira Nabiullina, Presidential assistant Andrey Belousov, and former Finance Minister Aleksey Kudrin argues that Russia must cut military spending to meet social needs and thus must reduce tensions with the West, the military expert wrote on Apostrophe.ua, according to EuromaidanPress.
Putin has appeared to agree with them, saying in response to Washington's new tough line that Russia "will not be dragged into an arms race [because] we are smarter than that. But," Felgenhauer continues, "this means nothing."
The war party, in contrast, is extremely powerful and has won many battles for the Russian president's soul, the analyst says.
Read alsoUkraine reacts to Putin's plans to "agree to int'l administration in Donbas"The "falcons" argue that Russia must re-arm because it is "surrounded by enemies" who may attack at any moment" as "the threat of such action is growing." They claim there is no other way to block the "U.S. aggression" except with new powerful arms.
The "war party" also dismisses arguments that defense spending killed the Soviet Union and might as well kill Russia. This will not happen anytime soon, they believe, as long as Russia has hydrocarbons to sell.
According to the report, certain military projects may have to be delayed or even canceled over the lack of funds. However, Russia is still spending approximately 5-6% of GDP on defense, around the same share as in Israel and Ukraine, far higher than in the EU, although somewhat lower than in the U.S.
Putin "balances between" the two parties' influence, saying "we must spend everything on people"… and at the same time stressing the need for stronger defenses.
Felgenhauer says that he personally "doesn't know how these things can be combined."
Read alsoUkraine's Gerashchenko on Normandy Four statement: Putin never publicly supported Donbas ceasefireThe independent Russian military analyst also notes that at a recent conference on international security held in Vilnius, Western participants suggested that the conflict with Russia "will last another two generations, that is 50 years." And this suggests that the West is ready for "a long Cold War."
And in this second Cold War, Felgenhauer suggests, Ukraine is going to be on the front lines much as West Berlin was during the first one  – "or even worse, like Vietnam or Afghanistan," places where the two sides collided in the earlier conflict.