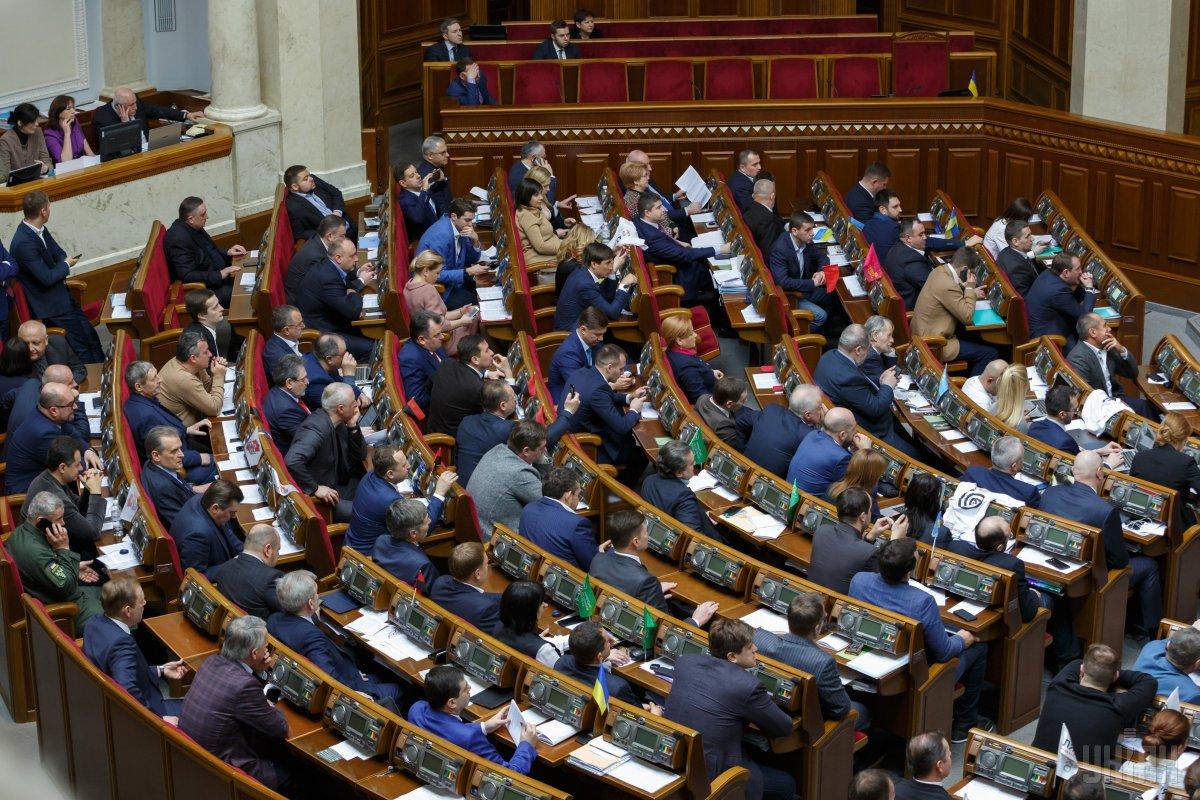 Photo from UNIAN
The Verkhovna Rada did not support the presidential bill concerning e-declaration of assets by anti-corruption activists.
The parliament did not support in the first reading the draft law "On amending certain legislative acts to ensure transparency to the public information on the financing of NGOs and the use of international technical assistance" (registration No. 6674), submitted by President of Ukraine Petro Poroshenko. Only 157 MPs backed this decision (with the necessary minimum of 226 people), an UNIAN correspondent reports.
The Verkhovna Rada also failed to support in the first reading draft law "On amending the Law of Ukraine 'On Prevention of Corruption' on the specifics of financial control of certain categories of persons" (registration No. 6271), submitted by the Batkivshchyna faction. Some 156 MPs voted for this decision.
The parliament did not support the decision to send bills for revision to the committee and authors of the legislative initiative, so the bills are considered rejected.
Read alsoUkraine's Corruption Prevention Agency stands for cancellation of anti-corruption activists' e-declarationAs UNIAN reported earlier, Ukrainian President Petro Poroshenko on March 27, 2017, enacted the No. 6172 law on amendments to Article 3 of the Ukrainian Law on Prevention of Corruption, introducing e-declaration for non-governmental organizations (NGOs).
The law sparked harsh criticism on the part of civil society in Ukraine as well as the U.S. and EU. A number of foreign partners called it a "step back".
The Venice Commission stated that the requirements for the anti-corruption activists to submit e-declarations of assets should be completely removed from the relevant law or significantly narrowed.
On March 21, 2018, the Verkhovna Rada Committee on Prevention and Combating Corruption recommended that the parliament adopt bills proposing to postpone the provision of e-declarations by civil activists.
On March 22, the parliament refused to consider said bills.