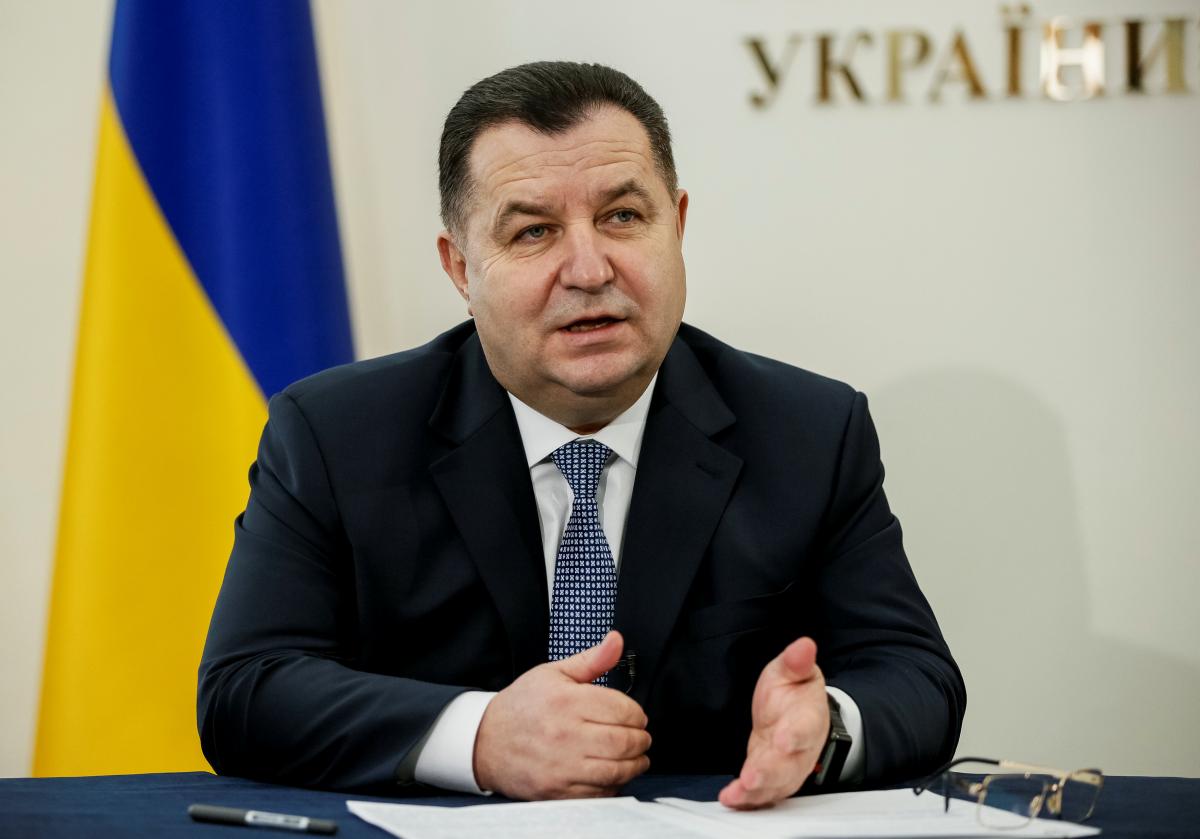 REUTERS
Ukrainian Defense Minister, Army General Stepan Poltorak says the U.S.-made Javelin missile systems will arrive in Ukraine on time when all conditions are ready for this.
"The United States was among the first ones to support us in striving to protect our sovereignty, and this assistance is very important and effective. We do expect the Javelins deliveries from the U.S., and they will arrive on time – when everything is ready for this. Not a day earlier, not a day later," Poltorak said in an interview with the government's official newspaper Uriadovy Kurier.
As the president of Ukraine recently said, according to the agreements reached with the American partners, we will get anti-tank missiles and anti-sniper complexes, e-warfare and air defense equipment, and some other stuff," he said.
"Putin has recently announced the new types of weapons in the Russian army, in particular rockets. The rhetoric of Putin's annual report shows that the vector of Russian foreign policy is aggression. Therefore, it is difficult to overestimate Washington's move to provide us with weapons in this situation," the defense minister said.
Read alsoU.S. State Department makes determination approving Javelin missile sale to Ukraine"These weapons are a signal of support on the part of the club of democratic powers, showing that they contribute to our struggle for common values against the same threats. But I would like to note with pleasure: our defense industry complex also increases the capacities, and certain samples of Ukrainian military equipment and weapons are able to compete even with the best samples worldwide. This adds confidence we lacked in 2014. This is a signal to foreign partners to help us in our striving to protect ourselves. By helping Ukraine, the world is helping itself," Poltorak said.
As UNIAN reported earlier, in late 2017, the Donald Trump Administration decided to sell lethal weapons to Ukraine, in particular, Javelin ATGMs.
On January 17, Chief of Ukraine's General Staff Viktor Muzhenko said the deliveries were expected within 2 to 6 months.
On February 17, President Poroshenko said Ukraine would receive more aid from the U.S., beyond Javelins, in the framework of military-technical cooperation.
Read alsoRFE/RL: U.S. Senator says new antitank weapons for Ukraine will help bring peaceOn March 2, the Pentagon announced that the sale of 210 Javelin missiles and 37 Javelin Command Launch Units to Ukraine had been approved.
On March 30, U.S. President Donald Trump reportedly told his top national security aides to not publicly tout a new U.S. lethal defensive weapons sale to Ukraine, for fear of angering Russian President Vladimir Putin.