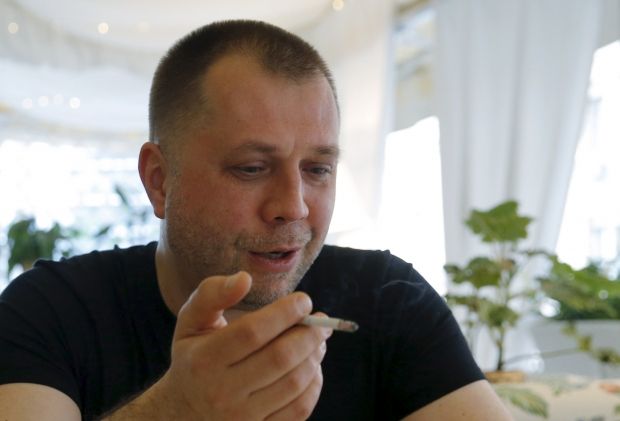 REUTERS
The Kremlin has called "personal opinion" the statement of Russian terrorist Alexander Boroday that "Russia came to Donbas for good."
"Russia did not come to Donbas. Of course, there is a personal opinion here. You know that Russia is present in Donbas and Ukraine only in the form of its sympathies for both the inhabitants of Donbas and the Ukrainian people. There is no other presence there," Kremlin spokesman Dmitry Peskov told journalists, answering the question by an UNIAN correspondent on whether the Kremlin shares Boroday's statement published on Ukraine.ru website, which is part of the Russian RIA Novosti state news agency.
According to Peskov, he was not aware that Ukraine.ru is a subdivision of RIA Novosti.
"You cannot remember everyone that has any relation to RIA Novosti. I do not know if it's some kind of affiliated media with RIA Novosti, but RIA Novosti publishes absolutely different points of view, even though it's a state media agency," Peskov said.
Read alsoUkraine's Deputy minister says 1,500 Russia's servicemen who annexed Crimea identified
According to him, RIA Novosti pursues the goal of "objective, not one-sided, not perverted and unfocused coverage, as we often see in other countries," with which they "manage well."
On April 4, Ukraina.ru posted an interview with Russian terrorist Alexander Boroday, whom the Kremlin had appointed a first "head" of the occupied part of Donetsk region in 2014. Now he is the leader of the so-called "Union of Donbas Volunteers" who fought in Donbas.
In an interview, Boroday said that in 2014, he had told the legitimate mayor of Donetsk, Oleksandr Lukyanchenko that Russia had come to Donetsk for good.
He also confirmed that he had participated in the occupation of Crimea.
At the same time, Boroday said that the occupation of Donbas "is not only a public slap in the face to those who seized power in Kyiv by force but also to the world community that stands behind them."
He also noted that "it was not possible to build a peaceful and happy life in the occupied territories, it was not possible to achieve significant positive changes in the economy."