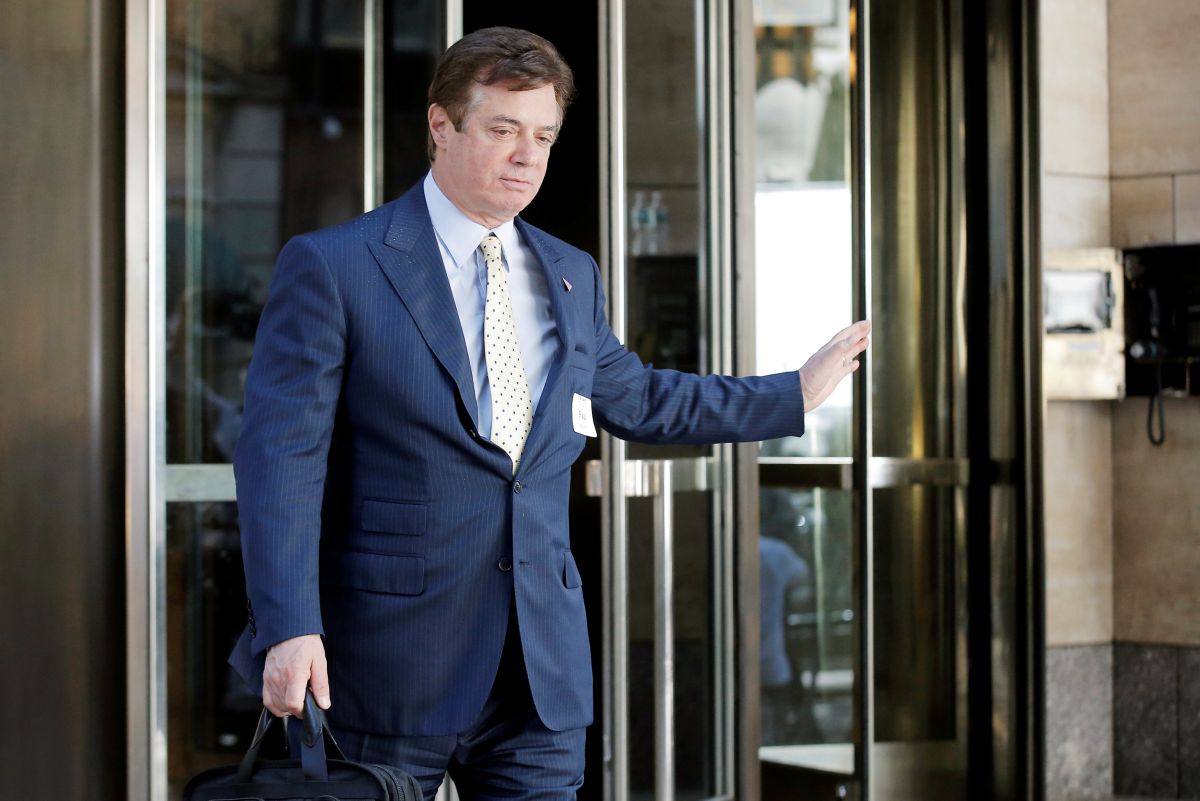 REUTERS
Donald Trump's former campaign manager Paul Manafort authorised a secret media operation on behalf of Ukraine's former president featuring "black ops", "placed" articles in the Wall Street Journal and U.S. websites and anonymous briefings against Hillary Clinton.
The project was designed to boost the reputation of Ukraine's then leader, Viktor Yanukovych, the Guardian reported in an exclusive article.
It was part of a multimillion-dollar lobbying effort carried out by Manafort on behalf of Yanukovych's embattled government, emails and documents reveal.
The strategies included: proposing to rewrite Wikipedia entries to smear a key opponent of the then Ukrainian president; setting up a fake thinktank in Vienna to disseminate viewpoints supporting Yanukovych; a social media blitz "aimed at targeted audiences in Europe and the U.S.;" briefing journalists from the rightwing website Breitbart to attack Clinton when she was U.S. secretary of state.
Manafort's Ukraine strategy anticipated later efforts by the Kremlin and its troll factory to use Twitter and Facebook to discredit Clinton and to help Trump win the 2016 U.S. election. The material seen by the Guardian dates from 2011 to 2013.
Read alsoCNN Exclusive: Mueller's team questioning Russian oligarchs
Robert Mueller, the special counsel investigating claims of collusion between the Trump campaign and Russia, has indicted Manafort on multiple counts. Manafort is accused of "laundering profits" from his lobbying work in Ukraine, carried out over a period of a decade for Yanukovych and his political party.
Mueller also accuses Manafort of hiring retired European politicians to lobby on behalf of Yanukovych, and paying them more than EUR 2 million ($2.45 million) via offshore accounts.
The documents reveal another surreptitious operation to influence international opinion. In 2010 Yanukovych defeated his rival Yulia Tymoshenko in presidential elections. The following summer Ukrainian prosecutors arrested Tymoshenko and put her on trial. This provoked severe criticism from the Obama administration and the EU, which accused Yanukovych of locking up Tymoshenko for political reasons.
In 2011 Manafort approved a clandestine strategy to discredit Tymoshenko abroad. Alan Friedman, a former Wall Street Journal and Financial Times reporter, based in Italy, masterminded this project. Friedman has previously been accused of concealing his work as a paid lobbyist.
Also involved were Rick Gates, Manafort's then deputy, and Konstantin Kilimnik, another senior Manafort associate who the FBI believes has links to Russian military intelligence.
Friedman's company FBC Media was retained on a "rolling contract." It was paid around EUR 150,000 every three months, sources in Kyiv suggest. The money was deposited in an offshore account in Seychelles, they allege. Often the payments were late, prompting Friedman to complain, they add.
Contacted by the Guardian, Friedman said these earnings were "declared." He confirmed his company worked for Ukraine from late summer 2011 on what he called "a public relations and country profiling project." He said: "It was not a secret or covert plan. We had PR people proposing interviews and features to newspapers very openly."
He said its goal was to promote the Ukraine government's then policy of moving closer to a partnership agreement with the EU. "Our aim was to keep a steady communication going in favour of dialogue between Brussels and Kyiv. That was our message.
"We never supported a pro-Moscow stance and had already ended our relationship when the Ukrainian president abandoned closer ties with Europe."
Asked whether he had registered with the U.S. Department of Justice, Friedman said he had never worked as a lobbyist for Ukraine. He added: "I never registered as a foreign agent because I never was one.
"I was a communications guy, doing PR media strategy work in Europe for a client, like dozens of London PR companies that work for a variety of governments."
The documents show Friedman reported directly to Kyiv.
Emails seen by the Guardian show a regular pattern of interaction between Manafort, Friedman, Gates, Kilimnik and Ukrainian officials. Gates, who went on to work with Manafort on the 2016 Trump campaign, wrote several messages. In February Gates admitted conspiracy and lying to the FBI, and agreed to cooperate with Mueller.