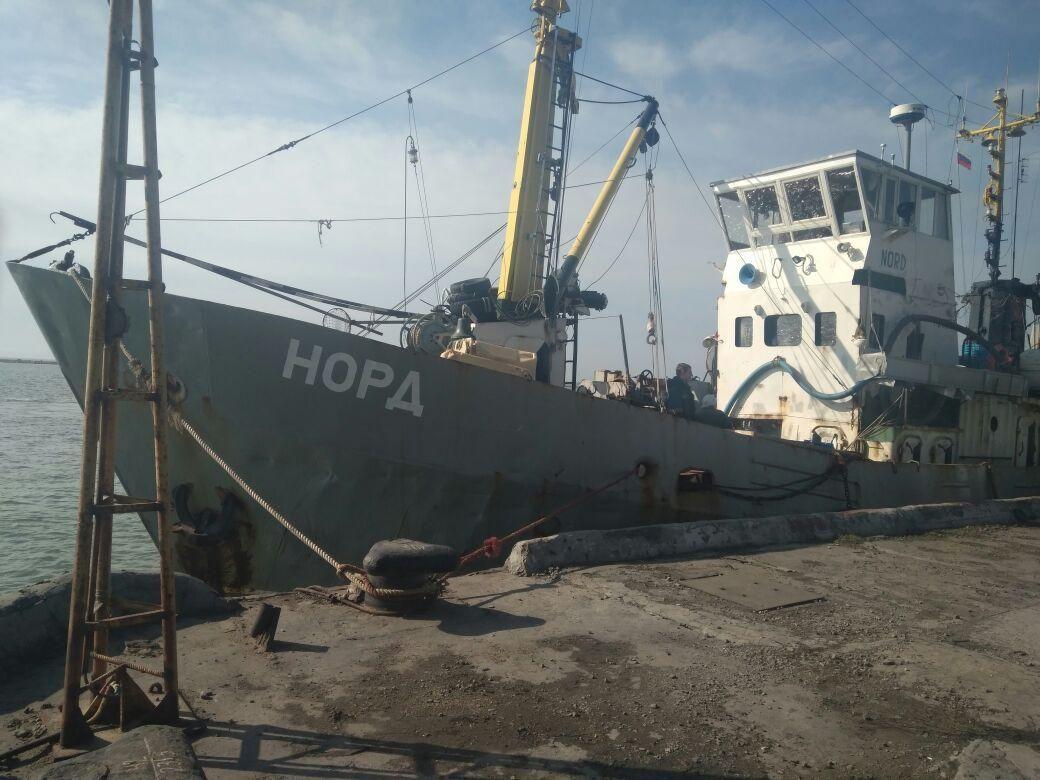 dpsu.gov.ua
Russia has set up an operational group in the Azov-Black Sea Territorial Administration of the Russian Federal Agency for Fisheries to tackle the alleged "Ukrainian piracy."
The new structure will coordinate cooperation of the Russian Federal Agency for Fisheries with border control agencies, as well as provide information on the location of vessels, RIA Novosti reported.
Head of the agency's local branch, Igor Rulev, assured fishermen that their security "is provided by the border control departments of the Federal Security Service of Russia in Krasnodar Krai and the Republic of Crimea."
The crew should warn the border guards of their planned routes and vessel movements. In case of an emergency, fishermen are obliged to communicate at a certain radio frequency.
Read alsoUkrainian court rules not to arrest captain of seized Crimean vessel until next hearingsAs UNIAN reported earlier, the Russian-flagged and Crimea-registered fishing vessel Nord operated by a crew of 10 was seized by the Ukrainian Border Guard Service in the Sea of Azov on March 25 on charges of infringements on the Ukrainian border crossing rules in relation to the occupied territory. The vessel and crew were brought to the Ukrainian port of Berdyansk.
The Prosecutor General's Office of Ukraine announced that the captain of the Nord, who turned to be a citizen of Ukraine, was indicted under Part 2 of Article 332-1 (violation of entry/exit rules into/from temporarily occupied territory of Ukraine) of the Criminal Code of Ukraine.
Read alsoUkrainian border guards respond to maritime threats from RussiaMoscow demanded the immediate release of the "illegally" detained crew and the return of the vessel to its legitimate owner, accusing Ukraine of "piracy."
Moscow also threatened to use Russia's Black Sea fleet and navy aviation to ensure secure navigation for Russian vessels in the Black Sea and the Sea of Azov.