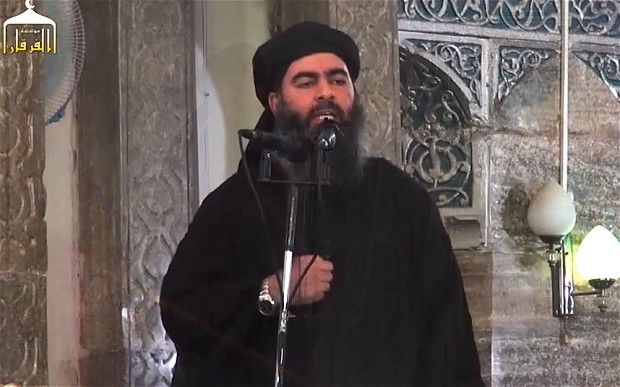 Islamic State leader Abu Bakr al-Baghdadi is reported to have been wounded / Photo from telegraph.co.uk
According to a source in the Iraqi Interior Ministry, al-Baghdadi was wounded on November 8 in the course of a meeting with Islamic militants in the town of Al Qa'im in Iraq's Anbar province.
The officials from Defence Ministry said that they learned during military operational meetings that the leader of Islamic state had been wounded.
Both sources reported that the operation was conducted by Iraqi security forces.
As earlier reported, the United States is continuing to conduct air strikes on Islamist militants in Syria and Iraq. The Al-Qaeda terrorist group has pledged to take revenge against the United States for its actions.