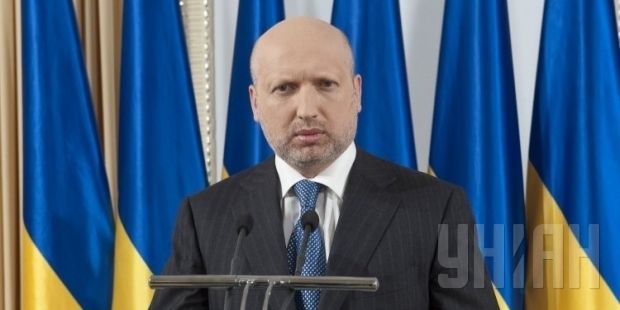 UNIAN
"The Ukrainian Parliament adopted the amnesty law for the terrorists of the Donbas, but there were no prerequisites for [such] an amnesty, as the terrorists and Russian military were never going to meet their commitments," Turchynov said live on Ukrainian television's Ukraina channel.
"So I did not even sign this law and sent it [back] to the Administration of the President," Turchynov said.
Ukrainian President Petro Poroshenko in early September submitted to parliament a law on an amnesty for participants in the Donbas insurgency, which was adopted in closed session on September 16. In particular, it provided for an exemption from criminal and administrative charges for the members of some armed groups, under certain conditions.

The law was submitted in line with the Minsk Protocol on ending the conflict in the Donbas, which was signed by Ukraine's government and insurgent groups on Spetember 5.

But the peace agreement has come under severe strain in recent weeks, with the insurgents on November 2 holding elections that Kyiv says are illegal and not in line with the protocol, and the militants launching almost daily attacks on Ukrainian positions in the conflict zone.