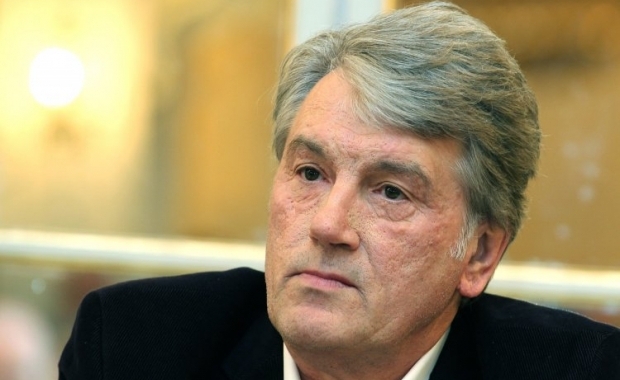 Photo from UNIAN
Lech Kaczynski "was the last great leader of our part of Europe," Yushchenko said, as quoted by Poland's PAP news agency.
He added that Lech Kaczynski, who died in a plane crash eight years ago, "looked beyond the horizon and saw European projects on a macro scale," Radio Poland reports.
Yushchenko also said that Lech Kaczyński and his wife Maria -- who was also killed in the 2010 crash near Smolensk, western Russia, along with her husband and 94 others -- were "very enlightened people."
"I am convinced that they were Poles of a new era," Yushchenko said, adding that he "had the honor of being friends" with the late Polish president.
Read alsoForeign Minister Klimkin on Poland's flag burnt in Kyiv: Act of provocationYushchenko also said he shared the Polish leader's views and determination to "strengthen the role of our region in European politics."
Lech Kaczynski "deeply understood the unique mission of Poland in the east of Europe," he said, as quoted by PAP.
Yushchenko referred to a trip he made together with Lech Kaczynski and the presidents of Lithuania and Estonia to Tbilisi in August 2008 to show solidarity with Georgia in the face of Russia's invasion of that country.
Read alsoLate Polish leader warned against Russian attack on Ukraine: ex-NATO chiefAccording to former NATO chief Anders Fogh Rasmussen, Lech Kaczynski was right when he warned the international community over Russia's intentions regarding Georgia as well as Ukraine in 2008.
Lech Kaczynski said at the time that "Georgia will be first, then Ukraine, and then maybe the Baltic states and Poland," Polish public broadcaster TVP Info has reported.
A series of official ceremonies began in Poland on Monday to commemorate the victims of the Polish presidential plane crash on April 10, 2010.