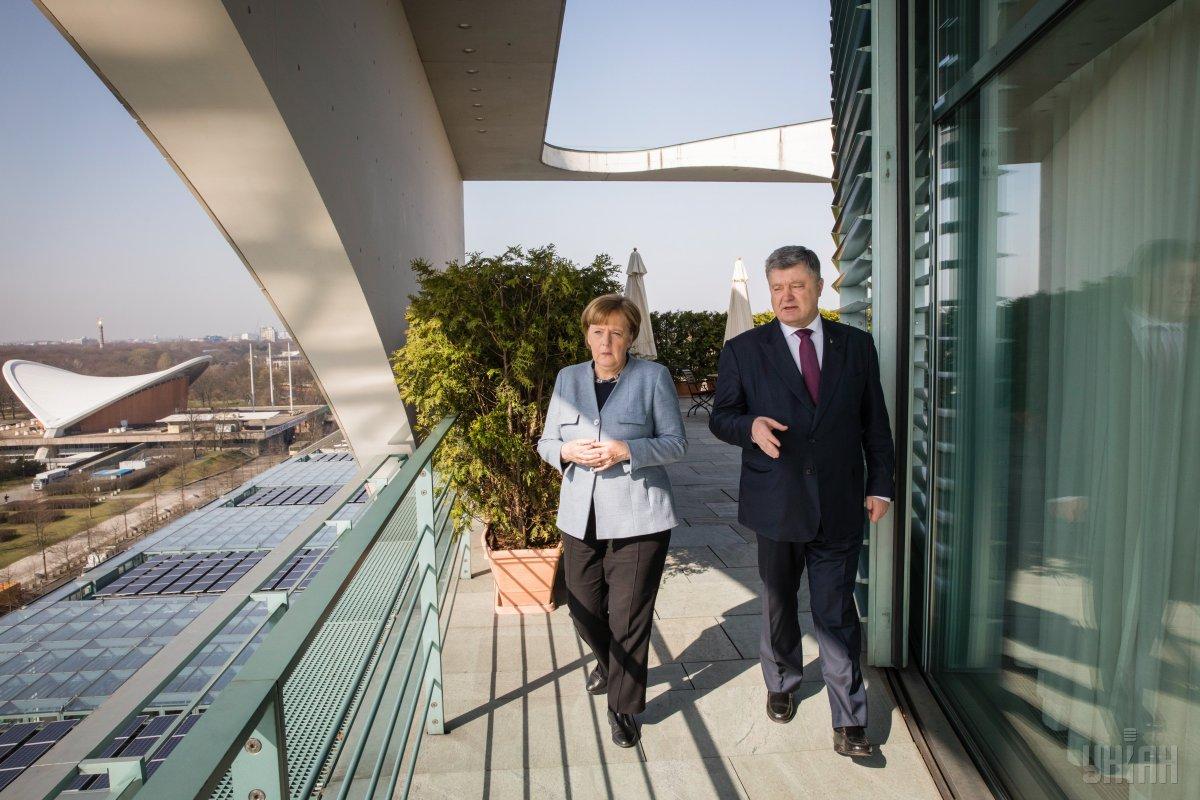 Photo from UNIAN
Ukrainian President Petro Poroshenko during his Germany visit emphasized that Russia is involved in the chemical attack in Syria and continues its aggression against Ukraine in Donbas, at the same time constantly rejecting its wrongdoings.
"This has been lasting for four years already. And it is called 'they are not there'," Petro Poroshenko said during a briefing following the meeting with German Chancellor Angela Merkel.
"From the very first minute of the Russian aggression, Russia has strongly rejected the fact that the Russian armed forces are engaged in the aggression against the state of Ukraine, engaged in the chemical attack in Syria, took part or were somehow related to the poisoning in Salisbury," Petro Poroshenko said.
"Slogan "they are not there" is no longer accepted in the world," Petro Poroshenko noted.
Read alsoPoroshenko states "certain progress" on Donbas peacekeepersHe reported that 23 Russian officers had been imprisoned in Ukraine. "This is the evidence of Russian presence. Of course, we expect a more civilized response from Russia: recognition of accusations, coordination and cooperation to prevent such things in the future," the president said.
The Head of State underlined the importance of immediate withdrawal of Russian troops from the occupied Ukrainian territory and implementation of Minsk agreements, including support for the peacekeeping operation in Donbas.
In turn, the Chancellor of Germany commented on the developments in Syria and the use of chemical weapons against civilians: "I think chemical weapons were definitely used there."
Read alsoUkraine diplomat: West signals it has had enough of Russian aggression"Yesterday we emphasized that we strongly condemn their use. It is unacceptable that after many international discussions chemical weapons are used there again and again," she said.