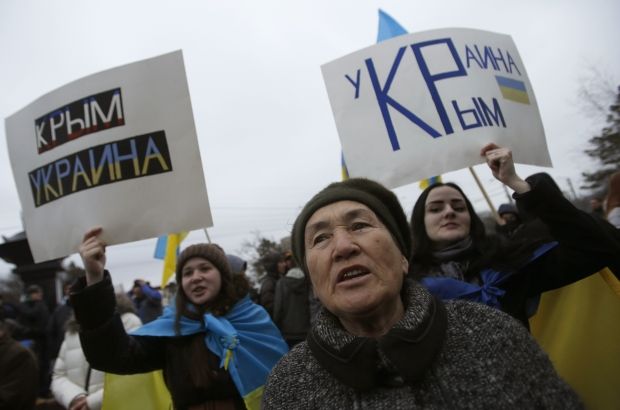 REUTERS
Poroshenko said that bilateral cooperation should not be suspended. The two parties have also agreed that the next meeting of the Strategic Council will be held in Kyiv early next year with the participation of the Ukrainian president and Turkish President Recep Tayyip Erdoğan.
Turkey's foreign minister said his country supports Poroshenko's peace plan for the settlement of the conflict in the Donbas.
"I would like to reiterate our full support for the territorial integrity of Ukraine. We will never recognize the illegitimate annexation of Crimea," the Turkish foreign minister said.
The head of Ukrainian state expressed his gratitude to Turkey for its support of the territorial integrity of Ukraine, and noted the importance of Turkey's position in the international arena, particularly in international organizations.
"The issue we are focusing on now is a strategy that will enable us to reintegrate the occupied territories, including through the establishment of a free trade zone, and the holding of local elections," Poroshenko said.
"We are looking for other international partners to support this strategy."
Poroshenko called for enhanced cooperation to protect the rights of the Crimean Tatars. He noted that the leaders of the Crimean Tatars, Mustafa Dzhemilev and Refat Chubarov, are still denied entry to the Crimea. Poroshenko said he hoped that Turkey will support the international stance against Russian due to violation of its international obligations on human rights.
For his part, the Turkish foreign minister expressed gratitude to Poroshenko for Ukraine's support for the Crimean Tatars. He also expressed the willingness of Turkey to take part in the conference of donors and investors to Ukraine, to be held early next year.