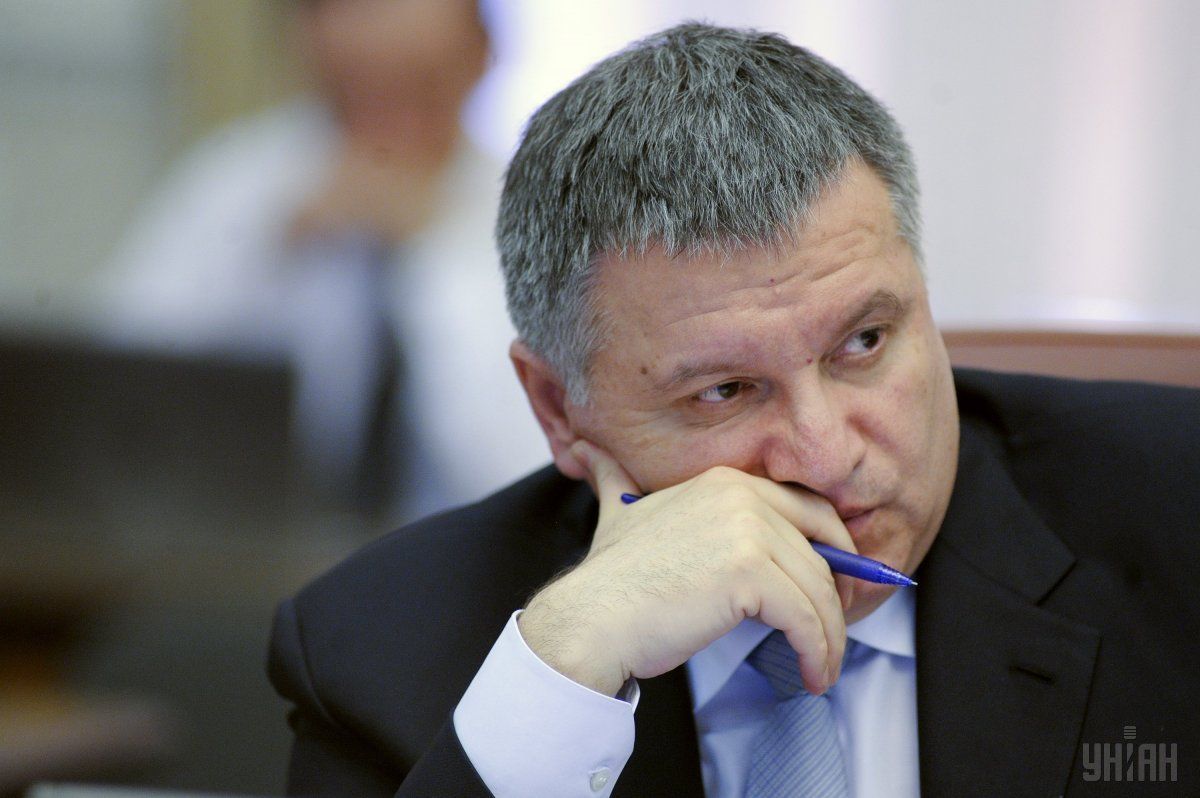 Photo from UNIAN
Ukrainian Interior Minister Arsen Avakov says the whole world has been convinced that the Putin regime is a dangerous anomaly on the other side of civilizational values, therefore the Russian leader will hit on brakes brake of raise the stakes once more pressure is imposed on Russia.
In this regard, Avakov told Ukrainian online newspaper Ukrayinska Pravda of the two scenarios of the further developments he suggests most possible.
"Under the pressure of sanctions on the Russian regime, now sharply unfolding, Putin, while opposing himself and Russia to the entire civilized world, still hits on brakes, deciding to seek a point of balance and to make some concessions not to face catastrophic political and economic difficulties and losses that could bring down the current regime. On the one hand, there is an opportunity for him to mark his new presidential term with a new policy, and following the FIFA World Cup to enter into a positive, conciliatory stage [of relations] with the world. On the other hand, this regards money: the oligarchs who are the Putin regime's beneficiaries and supporters are suffering unbearably painful sanctions," the minister said, describing the first possible plot.
Another script stipulates further escalation.
Read alsoUkraine Interior Minister elaborates on plan to return occupied Donbas"Putin will decide to further inflate stakes in his murderous geopolitical game, being sure that playing a game of a 'new empire' is his mission. Even from the reflections by [Russian presidential aide Vladislav] Surkov, it is clear that they are positioning themselves as doomed to geopolitical suffering for the sake of mission. In this case, Putin will exacerbate the situation. In Syria, there is nowhere else to exacerbate things. So Russians might start looking for another location, for example, Latvia, where there have been conflicts around Russian schools. This may be the Balkans, where the conflict has recently escalated between Serbia and Kosovo," Avakov said.
The minister does not rule out that Russia may start a hot phase of war with Ukraine.
"It is clear that a large-scale military campaign in Ukraine involves risks and losses for Putin, because we already know how to respond, although we can bare huge losses as well. For example, with the forces of the two occupation armies, an armored 'fist' that is larger than that of British forces, Russian mercenaries will launch an attack, for example, in the Mariupol sector or Kramatorsk, which will be a very difficult mission for the Russian Federation, because we are not in 2014," he added.
Avakov also stressed that we still need to understand that the balance of forces between Ukraine and Russia is unequal.
"Yes, now we do have new missiles and many other things. However, it will be a very hard clash, and we must be aware of this and take into account that this is possible. Perhaps such [military] confrontation will lead Putin to losses that will be catastrophic even for his regime, but Ukraine will suffer catastrophic losses, too," he said.
Read alsoRFE/RL: Russia faces '100 years of solitude' or more, Putin aide saysThe minister is sure that there is no choice for Ukraine but be ready for such a scenario as well.
"Here are two scenarios: a military one with huge losses, and a peaceful one, which is in a fog of uncertainty. We need to prepare for both, because Ukraine, alas, fits best for both possible options for Putin's political game," Avakov added.